"We do not rest on our laurels"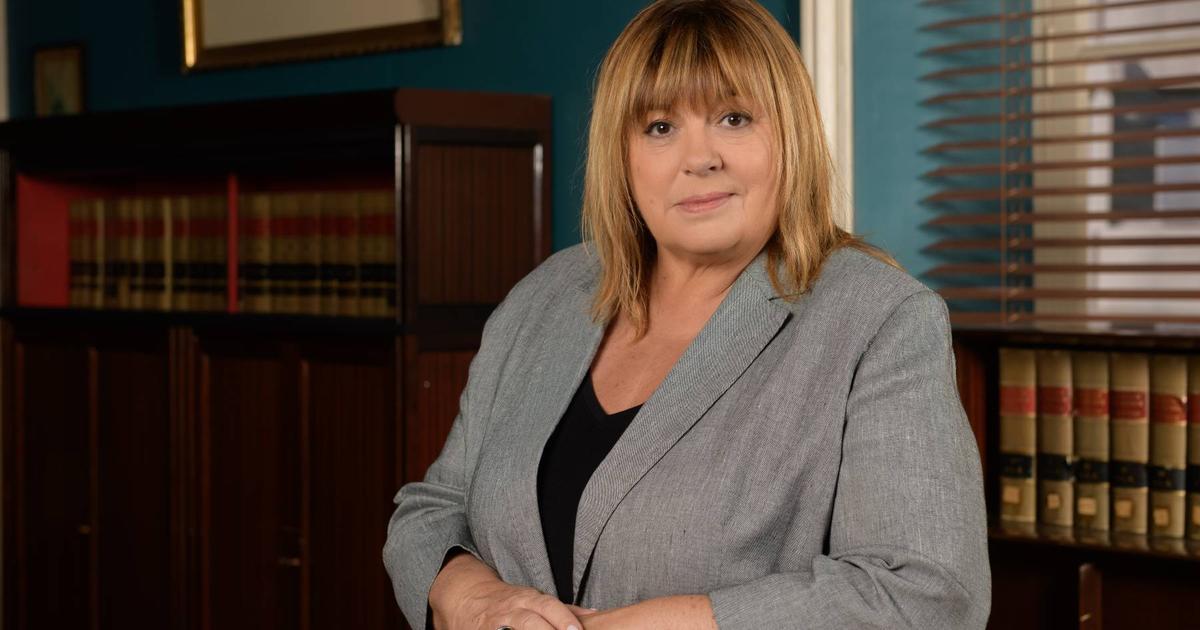 Busy comeback for the actress who returns to The trainee (France 3) then E-syndrome on TF1, after The Daval Mystery. She also plays at the theater in a play written for her by Laurent Ruquier.
France 3 launches the new season 7, in six episodes, of the popular detective series The traineeworn by the duo Michele Bernier and Antoine Hamel. Last season had gathered up to 5 million viewers. In these new episodes, Constance Meyer (Michèle Bernier) always supports the young examining magistrate Boris Delcourt (Antoine Hamel) and advises her son in the midst of a marital crisis.
back in The trainee
As always, we find the perfect balance between investigation, comedy and tenderness, which make the success of the series. " What sets us apart from other detective series, nods Michele Bernier, is that crime heroes are usually dark, with a lot of flaws, and we bring something completely different. For example, our family is close-knit and I have always wanted it not to explode and that our relationship with Philippe Lelièvre remains strong. Because I am convinced that there are people who really love each other for a long time despite the vagaries of life ". France 3 is still betting on the series as much as season 8 has already been shot and the ninth is scheduled for this spring.
Read alsoMichèle Bernier: "There is more and more comedy in The trainee»
" We do not rest on our laurels, the authors and directors work with a form of requirement, we are very careful to stay the course and ensure quality. And us, the actors, we have become like a family since the time that we play together. These three months of filming have become our moment. With Antoine, we found each other well, there is not one who pulls the cover to the other, we work for the good of the series, without war of ego, we have a real bond, it is lucky to have a partner like him ".
An ambiguous mother in E-syndrome
Thursday, on TF1, Michèle also appears in the horror thriller E-syndrome a thriller in the middle of psychiatry with Vincent Elbaz, Emmanuelle Beart and Dominique Blanc: " there is a crazy cast, I only shot a few days, I have intense scenes with Jennifer Decker, the director Laure de Butler directed us with great finesse, we had time, thanks to her, to work characters. I play a somewhat ambiguous mother, she hides a lot of secrets, whose daughter cries tears of blood. My character was supposed to be much darker in the script but I brought, I think, a little light and humanity to it. ".
On stage with Olivier Sitruk
An all-out comeback and all registers for Michèle Bernier, " a real booster to stay young she comments, amused. We saw it at the start of the school year on TF1 in The Daval Mystery on TF1, a role she tackled " as a challenge ". The actress is also on stage with Olivier Sitruk in I prefer that we stay togetherFollowing I prefer that we remain friendsthe two pieces that Laurent Ruquier wrote with her in mind. " Yes, it's very flattering to be offered such a score, I feel very spoiled. This new play is eight years after the first, so "what have they become," but, you can see this piece without having attended the other one! We wonder about what makes a couple last today, who is the one who makes concessions on infidelity, etc. »