"We have been dreaming of this sixth star for a long time and we are going to get it" assures Richarlison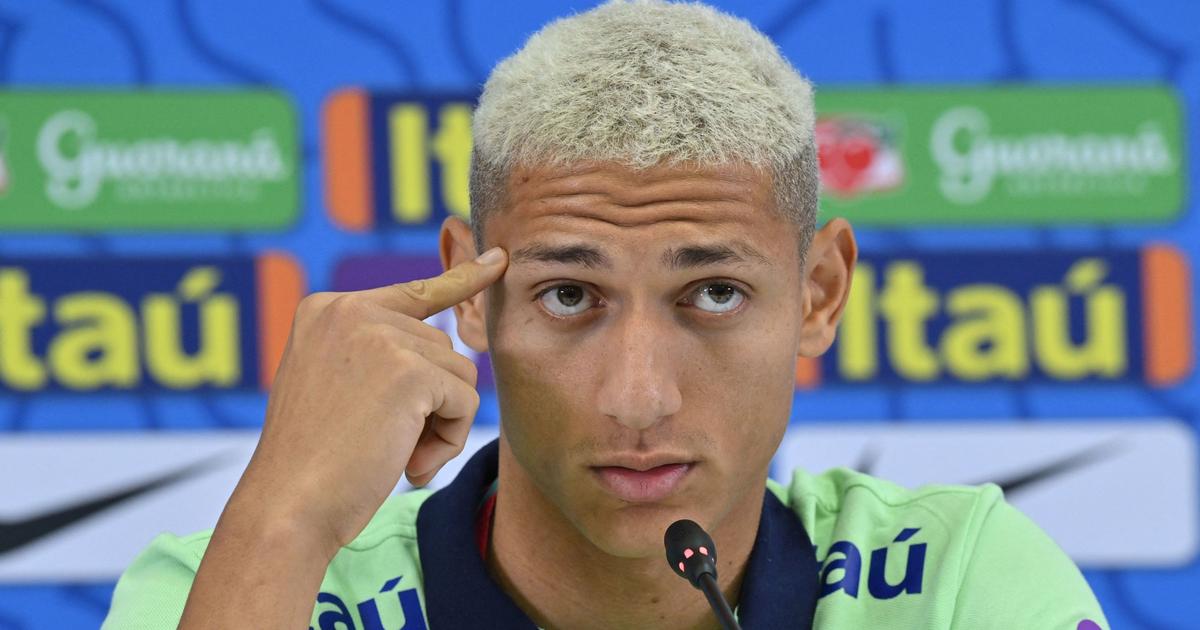 Striker Richarlison, like all of Brazil, dreams of winning a sixth World Cup.
"We are only dreamers. We've been dreaming of this sixth star for a long time and we're going to get it"said the Tottenham striker at a press conference at the Grand Hamad Stadium in Doha, the Seleçao training center during the tournament.
"We're going to go get that star because it's our dream. Neymar posted (this photo) because it's also his dream. We want to win it and we know how much he wants to win it too"Insisted Richarlison.
In the country of Pelé, the supporters hope that this time, Brazil will finally obtain its "hexacampeonato" (6th trophy) after twenty years of scarcity, a long parenthesis that the Brazilian winger Raphinha, also present Monday in press conference, hopes to close in Qatar.
"We carry this weight like all Brazilians. Since 2006, everyone wants Brazil to win the sixth star and it's the same today, for the press, for the fans"said the FC Barcelona striker.
"If everyone is united towards the same goal, we can achieve it", he added, as Brazil entered the competition on Thursday (10:00 p.m. local time, 8:00 p.m. Paris time) against Serbia in Group C, which also included Switzerland and Cameroon.
World Cup: who are the top scorers in the history of the Blues?