"We no longer have the time or the luxury to confront each other at a time when the upheavals that are coming will test our social cohesion"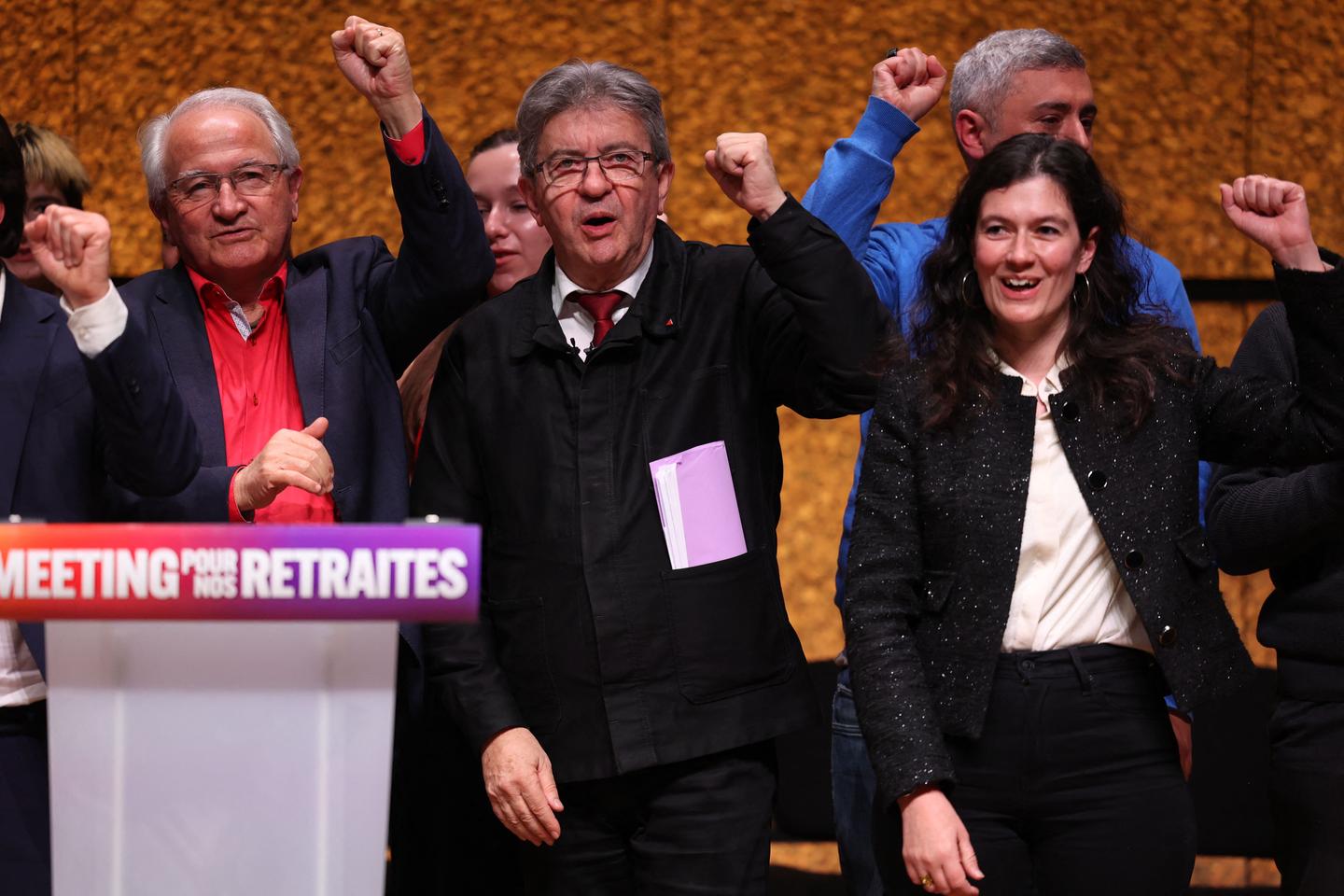 AT the occasion of the pension reformthe New People's Ecological and Social Union (Nudes) experienced its first tensions. Nothing very surprising in truth, as this alliance was built in a short time and in a particular context. Let's say it: it was a alliance of circumstance election, welcome and expected.
It gave enough deputies and deputies to keep the pavement high in the Assembly, but it was nevertheless built so quickly, and on the ashes of what was the presidential election, that it now needs a wider and more shared seat.
Trivialization
Three reasons for this: first, the brown wave is rising, and the clock is ticking. Nothing solid is ever built for the sole purpose of beating the opposing camp, but today we have a date with history.
The National Rally is becoming commonplace at a speed that defies common sense. Among the many signs that indicate this, note that the RN vice-presidents of the National Assembly discreetly install the idea that their elected officials could have their place behind the most formal desks, under the golds of power. The media are leading the cultural battle in their favour, supported by billionaires in need of expanding their economic and political power.
Other bosses of big companies, worried about the rise of the left and ecology, discreetly come to accredit the idea that the extreme right in power, finally… it would not be so serious. All this is done under the complacent eye of the Renaissance party and the government.
Indeed, who refused to call for a systematic blocking of the second round of legislative elections? How many deputies, among the parliamentary group Renaissance, put an RN ballot in the ballot box of the National Assembly on the day when it was a question of electing the vice-presidencies? Who chose to draw lots for one of the two referendum motions relating to pension reform, thus making the RN the bearer of the attractive alternative of a popular vote instead of a debate in the National Assembly?
The worst activities in terms of ecological impact
Then there is ecology and that is not nothing. There climate threat rises and it clashes with established economic interests, whether in the extractive industries, those of mass consumption, the disposable; or the banking or agricultural sectors.
All will have to move and even for some, disappear. They will fight to cast doubt, as the tobacco industry did in its time, and will use all possible levers of lobbying and influence. They already do. If money has no smell, profit has no more.
You have 50.05% of this article left to read. The following is for subscribers only.