"We, people of letters, artists, academics, who have never stopped demanding freedom for women, are all Iranian"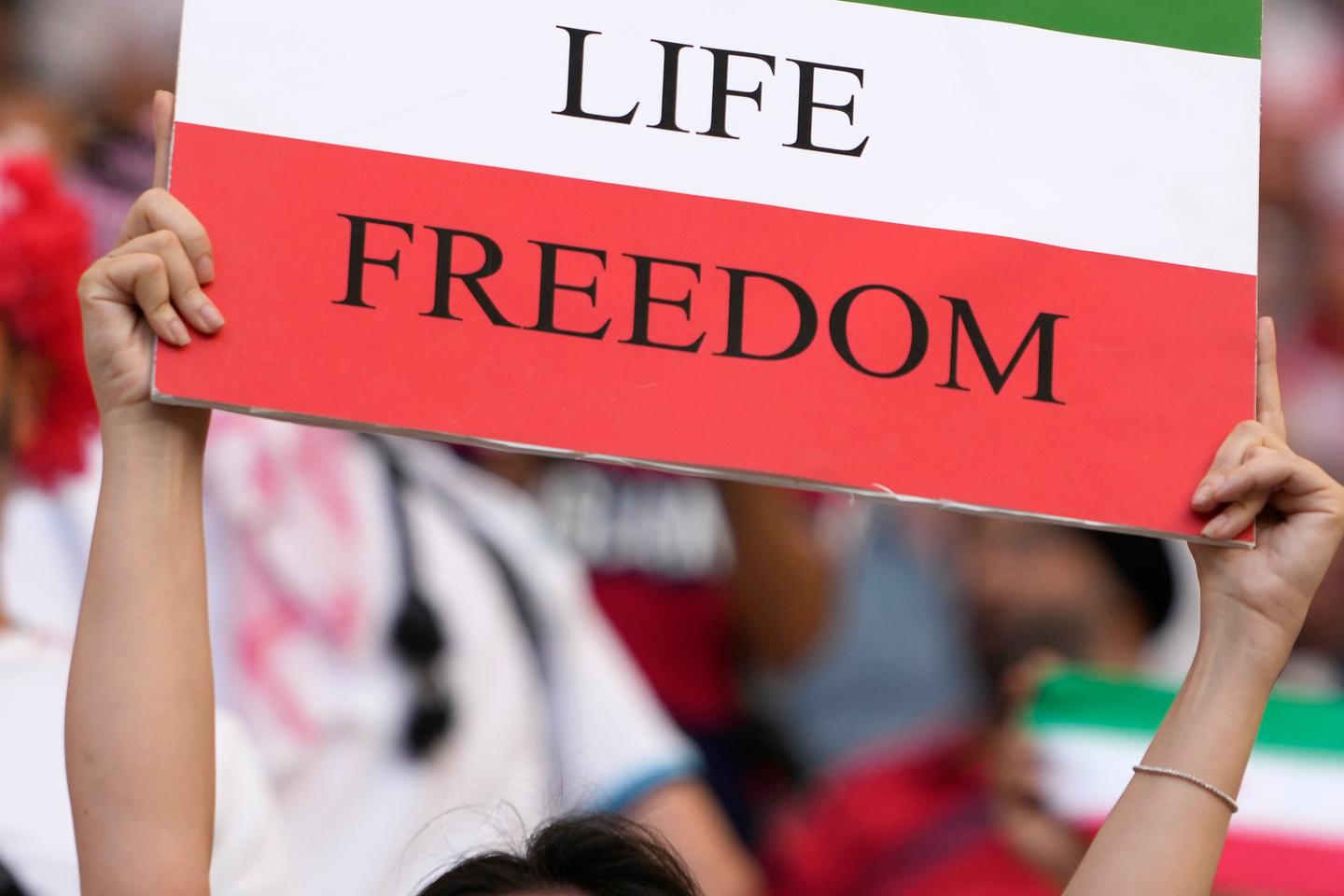 Dince the Islamic revolution of 1979, Iranian women have been the object of hatred of an authoritarian, theocratic and patriarchal regime which has tried by all means to reduce their civil and human rights, in order to better push them to the margins of the society. The obligation to wear the Islamic veil was the main vector of the discriminatory policy implemented as soon as the ayatollahs took power in Iran.
Declared a public good, women's bodies were immediately nationalized by the new power. Subject to very strict rules conditioning their presence in public, women, although veiled, have become the object of all eyes and desires. The model, shape, color or even the length of their outfit (scarf, coat, chador, pants, stockings, socks) inflamed the spirits and provoked many debates within the strongly masculinized society of post-revolutionary Iran. The years of war against Iraq in turn made it a recurring theme in official propaganda and so-called literature. "sacred defense" against the aggression of the"Unbelieving Enemy".
A code of conduct in public, which anyone could remind Iranian women at any time on the grounds of honour, religion and even patriotism, stigmatized women and subjected their every move to general surveillance by the other half of the population. "The Islamic Guidance Patrols" rampant these days in the streets of Iranian cities are a practical illustration of this.
Bypass misogynistic laws
Slogans such as "My sister, your veil is more valiant than the blood of martyrs", monumental frescoes making the veiled woman the bulwark of combatants at the front, revolutionary songs recalling the role of the mother and the wife with the heroes of the war marked with their aesthetics the public space of those years. . The hijab became a subject of propaganda, its literary treatment in fiction was closely watched by censorship. Love, kissing, hair, lips, the female body, physical contact between man and woman and many other themes were prohibited. How many novels could not see the light of day because of these language purges? How many poems have been abandoned in the dust of the drawers?
All sorts of measures have erected insurmountable barriers to many women's careers, from the prohibition of singing and dancing to the impossibility of accessing positions of responsibility (ministers, magistrates, etc.). In forty-three years of reign, the Islamic Republic has abused all means and made every effort to reduce Iranian women to their roles of mother and wife. However, they have never lowered their heads in the face of this discriminatory policy. Eager for education, independence and creativity, they have never stopped circumventing the misogynistic laws in force, constantly pushing their limits and challenging their application.
You have 51.3% of this article left to read. The following is for subscribers only.