"We want to have a child together"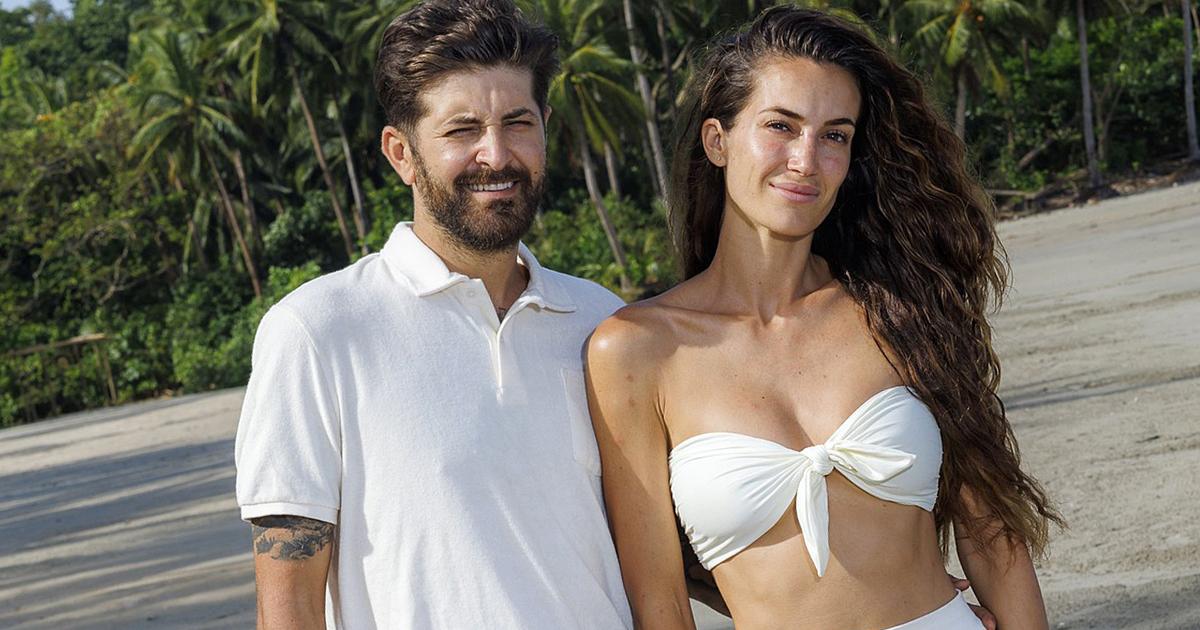 INTERVIEW. – As a couple for two and a half years, the Marseille restaurateur and the former Miss National of Geneviève de Fontenay participate together in the adventure game currently broadcast on W9.
The broadcast of their progress in season 6 of the "Learning Adventurers" almost ended earlier this week in the 23rd episode unveiled on W9. Eventually, Barbara Morel And Antonin Portal emerged victorious from their duel against Anthony Mateo and his partner Romane. The 31-year-old model and entrepreneur was revealed in 2010 by becoming the first Miss Nationale of the new committee chaired by Geneviève de Fontenay. His 32-year-old companion, meanwhile, experienced the good times of the "Marseillais" on W9 before devoting himself to a new career in catering.
The apprentice adventurers 6: the 20 candidates
THE FIGARO. – Under what circumstances did you meet?
Antonin Portal. – It was during the filming of the show "The Villa of Broken Hearts" (season 6 broadcast in 2021 on TFX, editor's note), I went there at the time without the slightest plan to find love. Barbara was of the same mind. And it fell on us unexpectedly! Two and a half years later, we are still together.
Barbara Morel. – We fell in love with the cameras and it's a great story. It was my second TV after my participation in the "Reines du shopping" on M6. I was at a point in my life where I was separated. At 30, I had nothing to lose by trying this experience and I came across Antonin des "Marseillais"! (Laughs.) I discovered someone very mature and very composed with family values ​​that correspond to me.
After a year and a half of absence, you return to television in "The apprentice adventurers"…
PA- We had almost taken part in "The battle of the couples" but we had not finally done so for health reasons at the time. The production of "Apprentis aventuriers" contacted me and I initially declined because it's not my world. I became a restaurateur, I work a lot for my restaurant La table d'Augustine, located in the Panier district of Marseille, and it's going very well. We serve traditional Provencal cuisine. It's a passion job that I really enjoy.
BM- Antonin told me about this proposal from the "Adventurer Apprentices". Since our meeting, he knew that the world of TV did not attract me more than that unless the challenge was interesting. I have always been drawn to adventure and I found it worth living this experience together.
PA- It's a show that has nothing to do with the fifteen or so reality TV shows that I had been able to do before. I have stayed in luxury villas all over the world, it was comfort and opulence. In the Philippines, we were poles apart!
However, in your portrait, you openly declare that you are against the grain on this show…
PA- Yes, I am a real tourist. I don't do any sports at all. I'm eating…
BM- … like a pig ! (Laughs.)
PA- I don't really have any schedules, I go to fast food restaurants… In this show, I was the outsider par excellence. I bet everything on the mind to get out of it.
BM- Even with a lighter, at home, he can't light a fire. We were really starting from scratch. We left a bit at the last minute on set so we didn't have time to prepare well.
Weren't you afraid of weakening your couple by taking part in the "Apprentis aventuriers"?
BM- It was a double-edged sword, it could strengthen our relationship as well as weaken it. We were far from home, from our loved ones, uncomfortable with hunger and fatigue. We were much more irritable than in our daily lives and this tested the solidity of our relationship. We were aware of the risks before leaving.
Have you kept in touch with your former "Marseillais" partners?
PA- I don't necessarily have regular contact because some have moved abroad. But those who are still in France or who pass through Marseille, they come to eat in my restaurant. Our relations are always cordial. Everyone has gone their own way and we always enjoy seeing each other again.
Was taking part in the "Marseillais" a turning point in your life?
PA- Completely, I was able to take part in all these programs and, today, to be at the head of my own restaurant in Marseilles.
And meet Miss Prestige National 2011!
BM- It was Miss National in my time, I was the first elected of the committee. At the same time, Laury Thilleman won Miss France 2011. It's part of my life and it also allowed me to grow, to leave the Pays d'Aix to settle in Paris and to learn a lot of things.
Do you want to have a child together, a little brother or a little sister for Aaron who will soon be 10 years old?
PA- Yes of course !
BM- I am actually already a mother of a little boy born from my previous relationship. I know that Antonin wants a child, the biological clock is ticking. We are talking about it but it is not for now.
PA- This will happen in due time, we have the common will to have this child.