What does the symbol that got Kanye West banned from Twitter mean?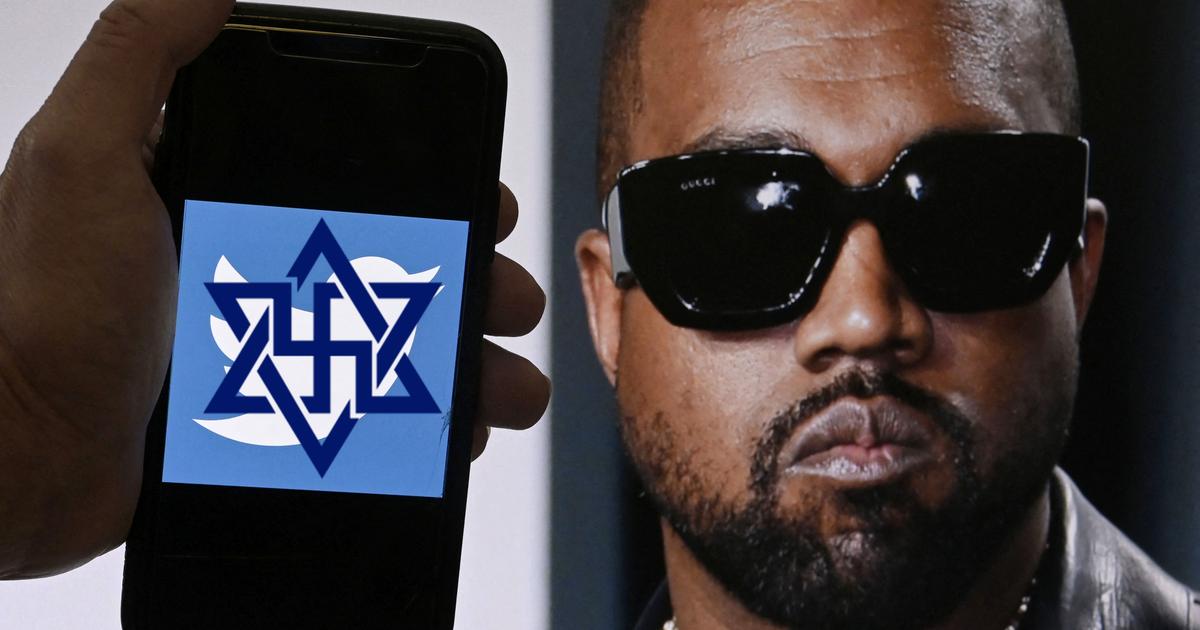 DECRYPTION – The very controversial American rapper, who multiplies anti-Semitic and conspiratorial outings, was suspended from the social network following his publication.
After launching a new anti-Semitic salvoproclaiming his love for Hitler and the Nazis, the American rapper Kanye West concretized his headlong rush with an unthinkable tweet on Thursday. The artist, who now calls himself Ye, shared a mysterious acronym on Twitter: a swastika and an intertwined Star of David. Elon Musk, a self-proclaimed champion of freedom of expression since taking over the social network from the blue bird, was quick to suspend the controversial star's account. "Just to clarify that his account has been suspended for incitement to violence"Said the whimsical boss. If this banishment is caused by the association of the symbols of the Nazi regime and Judaism, this acronym in particular has, in reality, a more complex meaning.