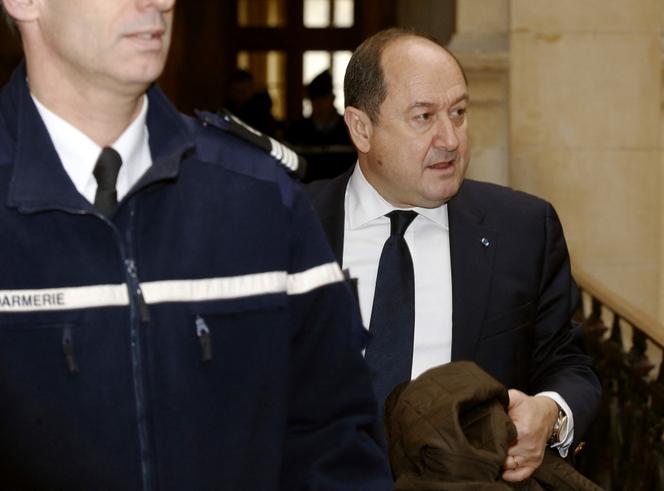 The list of civil parties – a heterogeneous alloy ranging from François Ruffin to the luxury brand Hermès, ping by a policeman and a Kazakh political opponent – ​​reflects the extent of the case which will bring the former head of internal intelligence before the justice. In an order dated 1er September, 237 pages long, that The world was able to consult, the two investigating judges in charge of this sprawling procedure decided to refer eleven defendants to the criminal court, first and foremost Bernard Squarcini, for acts committed between 2008 and 2016.
The "Squale" – nickname in reference to his ability to swim in troubled waters – is accused of having used his position at the head of the central direction of internal intelligence (DCRI, the ancestor of the DGSI) from 2008 to 2012, to render services for the benefit of the luxury group LVMH, then to have continued to use his interpersonal skills in the police after his ousting from the DCRI, to serve the interests of the private companies he advised via his intelligence company economic, Kyrnos Council. He will have to answer for eleven heads of prevention, among which " pive influence peddling", "embezzlement of public funds", "compromising national defense secrets", "breach of trust" and "complicity and concealment in breach of professional secrecy and instruction". "Twelve years of investigation for this resultnote his lawyers, Mr.are Maisonneuve and Canu-Bernard, contacted by The world. Our position has not changed: Mr. Squarcini disputes all of the charges against him. »
The other defendants – police officers, a prefect, a former magistrate and an ex-journalist – were dismissed for "violation of professional secrecy", having, to varying degrees, responded to requests from Bernard Squarcini, as well as for "illegal practice as a private research agent". Asked, their lawyers could not be reached on Tuesday, September 5 afternoon.
Kyrnos' main client, LVMH, is not being prosecuted. December 17, 2021, the luxury group has signed a legal agreement in the public interest guaranteeing the abandonment of the proceedings, against payment of a fine of 10 million euros. The luxury group will however be at the heart of the debates. In their order for reference, magistrates Aude Buresi and Virginie Tilmont point out that "the defense argument consisting in maintaining that the protection of the purely private interests of Bernard Arnault [président-directeur général de LVMH] is that of the economic heritage, is a manifest error of analysis. from Bernard Squarcini, and that the DCRI, requested by the latter, did not "not intended to carry out a private research activity".
You have 80.47% of this article left to read. The following is for subscribers only.