What's the point ? The parties never knew what to answer"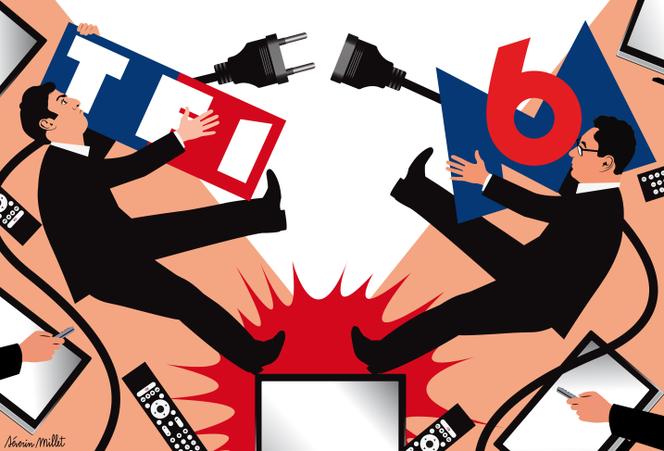 Even the best soap operas come to an end. That of TF1's wedding project with M6, announced on Friday September 16, ended a season 1 which will have lasted eighteen months, and held in suspense an audiovisual sector which had not considered such an upheaval in its ecosystem. For years. Season 2 opens as the ex-incredible fiancés have not yet finished measuring the consequences of their breaking ban: what new suitors for the M6 ​​group (M6, W9, or even Téva, but also RTL radios , RTL2, Fun Radio)? What are the consequences for TF1 (TF1, LCI, TMC, TF1 Séries Films, TFX)? What challenges for regulatory authorities?
As in the best scenarios, the clues that led to the abandonment of the merger were exposed for all to see from the start of the story: arrogant audience share, overwhelming position in the advertising market, risks on the acquisition rights to works, threats of pressure on the distribution of channels by operators, etc. All the risks described for eighteen months by the opponents of the merger were ultimately confirmed by the services of the Competition Authority in the investigation report presented to the parties during the summer. In this context, the suspense around this consolidation operation has gradually changed its subject to move from the question "Will the merger take place?" to another question which could be summed up as "What would justify the merger taking place?" »
The ambition was "to provide a French response to the challenges of global platforms". The goal is audacious, but completely improbable
When the plot begins, on May 17, 2021, the two groups – which had started discussions in the fall of 2020 – announce that they are entering into exclusive negotiations with a sledgehammer argument: ambition. "to provide a French response to the challenges of global platforms". The goal is audacious, but completely improbable. In 2021, the TF1 grid cost 981 million euros and that of M6, 516 million; during that time, Netflix was spending nearly 20 billion dollars to feed its platform... Even if the addition of the first two private channels were to lead to the creation of a French juggernaut, it would remain insignificant at the time. global scale – where Disney, YouTube, Amazon Prime Video, etc. also operate. "The argument was so enormous that I said to myself: even if they are addressing people who know nothing about television, if they are already telling such a story, it is because they don't don't have much to defend"remembers a former candidate for the takeover of M6, hostile to the project since its conception.
You have 72.71% of this article left to read. The following is for subscribers only.