"When I got up, I was still a little tired," breathes veteran Murray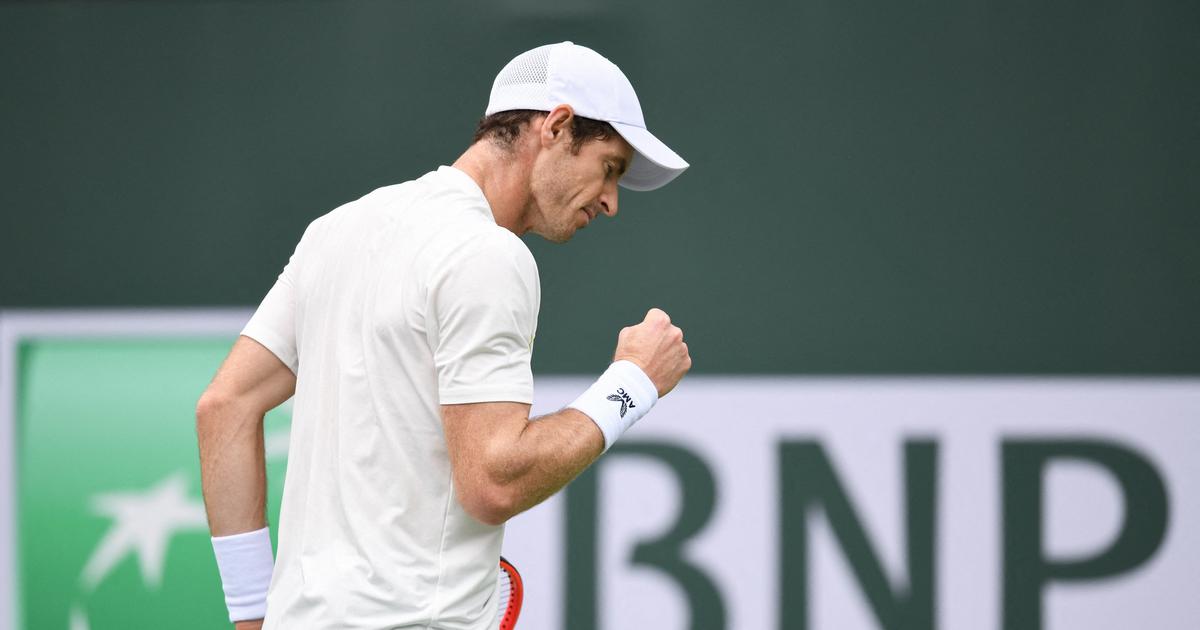 Andy Murray could only be pleased with his qualification for the third round of the Indian Wells Masters 1000 in two sets and less than two hours on Saturday.
It's in 1h42 "onlythat the Scotsman, always on burning thistles on a court,took the best 6-4, 6-3 over the Moldovan Radu Albot, an admittedly modest opponent (109th). And the 35-year-old could only appreciate the benefits of a job well done, quickly done. "If you've played a shorter game, there's probably less aches behind it and the nights are easier", he explained. "The rest day also becomes a bit more productive, because there is less fatigue, less soreness from the game. Even this (Saturday) morning when I woke up I was still a little tired, I had pain in my lower back, but I imagine there won't be any more by Monday", he added.
It must be said that 48 hours earlier, he had needed 3h12 to overcome 6-7 (5/7), 6-1, 6-4 from the Argentinian Tomas Martin Etcheverry (61st). Murray is accustomed to marathons. Which gave very big chills to the spectators of the Australian Open, in January. He had taken 5h45 to beat Thanasi Kokkinakis and reach the 3rd round, just after a victory in almost five hours against Matteo Berrettini. The double Olympic gold medalist, who persists with his heart, his guts and his metal hip prosthesis, posed after a serious injury suffered in 2019, to return to his best level, will be opposed to the Briton Jack Draper, for a place. in the 8th final.