when Lewandowski gets completely snubbed by Messi, the buzzing scene at the World Cup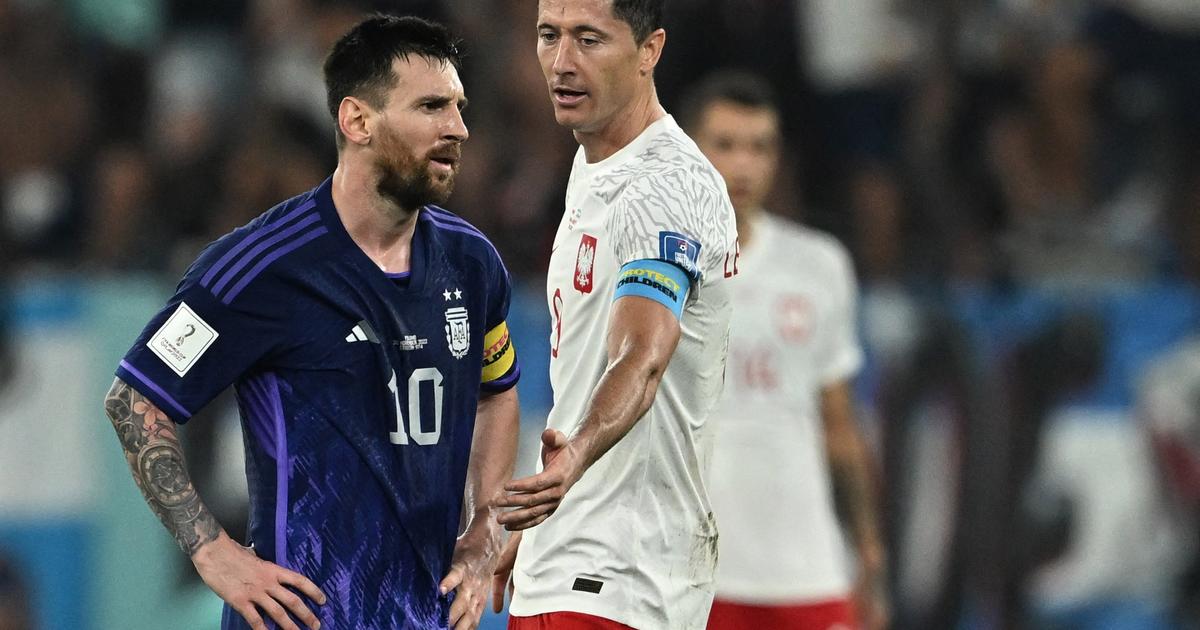 THE SPORT SCAN – After committing a foul on Lionel Messi, Robert Lewandowski tried to ask for forgiveness but the Pulga did not react.
The scene where Lionel Messi completely snubs Robert Lewandowski during the Albiceleste victory over Poland this Wednesday (2-0)this Wednesday, is going viral on social media.
At the very end of the match while Poland is trailing by two goals and heading for defeat, Robert Lewandowski commits a foul on the sevenfold Golden Ball. The Barcelona striker approaches the Argentinian to apologize but the "Pulga" does not even look at him and does not react. Moreover, just before the meeting, the handshake between the two captains had seemed very cold…
An already special relationship between the two
A duel of statements from a distance had broken out between the two men concerning the Ballon d'Or. The seven-time winner had a word in 2021 for the Munich striker, deprived of this trophy in 2020 due to Covid. "I want to tell Robert that it's an honor to challenge him," he said. You deserve your Ballon d'Or, last year everyone agreed that you were the winner and France Football should give you your Ballon d'Or. I hope they can give it to you. You have to have it at home because you deserved to win it."
Beautiful words which however had not convinced Robert Lewandowski. "I would like this statement to be honest, not just empty words", had launched. Lionel Messi did not appreciate this surprising statement from the Pole. "Honestly, I don't share his words, but I didn't give it much importance either. Let him say what he wants, I'm not interested (…) The words I said at that moment came from the heart, that's really how I felt. I said he deserved the Ballon d'Or the year before, because for me he was the best. But the year I won it was not the best. But he takes it as he wants.»
SEE ALSO – Despite its success against the Blues (1-0), Tunisia is eliminated from the 2022 World Cup
An exchange took place
Despite this slightly tense relationship, at the final whistle of Argentina-Poland, the two men ended up sharing a few words in front of the cameras with the added bonus of a slight hug. But Lionel Messi preferred not to reveal what the two captains said to each other at that time.
"Nothing, I was taught that everything that happens on the pitch stays on the pitch, like in the locker roomsaid the Parisian. The things we say to each other in private will never get out of me."
The Pole, fourth in the classification of the last Ballon d'Or, favored the sporting aspect by complimenting the match of the Pulga at the end of the meeting. "Messi had a brilliant game and when the game was over I immediately went to congratulate him.»
SEE ALSO – Iran-United States: "No politics, only football" for supporters