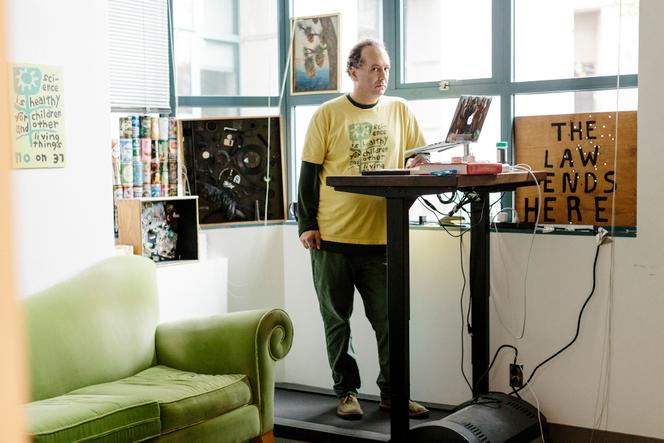 The shockwaves of the Israel-Hamas war continue to spread. Scientific publishing, which might have thought itself sheltered from the shocks, is in turn affected. The editor-in-chief of the scientific journal eLife, Michael Eisen, was dismissed from his position on October 24 following a controversial publication on X (formerly Twitter). The decision taken by the board of directors caused a lively controversy within the publication, but also more widely in the research community, where many voices were moved by a questioning of freedom of expression. .
It all started on October 13. The biology professor at the University of California at Berkeley (United States), at the helm of the journal since 2019, retweets an article from the satirical journal on his personal account The Onion dedicated to the bombings in Gaza. Its title sets the tone well: "Dying Gazans criticized for not condemning Hamas in their final words. » "Bingo!" », he comments. In the process, he wrote a second tweet: " The Onion speaks with more courage, insight and moral clarity than the leaders of all academic institutions combined. I wish there was a The Onion University. »
Quickly, the controversy swelled on the social network, a sounding board for all sad pions. Some Israeli scientists announce that they will no longer submit articles to the journal as long as Michael Eisen is editor-in-chief. Which first led the journal committee to distance itself from the incriminating tweet. Then, on October 24, management announces " replacement " from its editor-in-chief. Advanced reason: "His approach to leadership, communications and social media has, at key moments, undermined the cohesion of the community we are trying to build and, therefore, the mission ofeLife. » The tweet would only be a "new manifestation of his behavior".
It is true that Michael Eisen is not strictly speaking a champion of consensus. A recognized molecular biologist, he has acquired a large part of his fame for the fight he has been waging, for twenty-five years, against the dominant model of scientific publishing, which sets up journals as the sole judges of the quality of work and imposes an exorbitant access cost on readers. With two other researchers, he first created the PLOS group, which offers readers free access to published content. This alternative model, which charges publication fees to the authors of articles, has been very successful. Michael Eisen attracted some serious enmities there.
You have 55% of this article left to read. The rest is reserved for subscribers.