when the ex-Nul puts TF1 on American time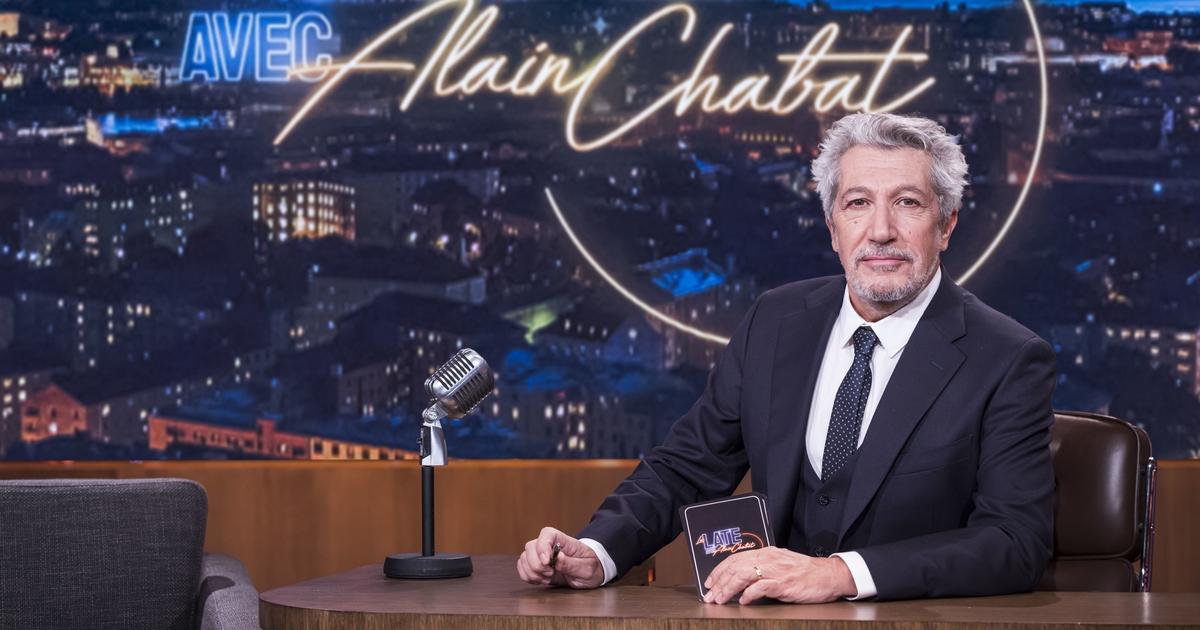 Sketches, fake ads and a plethora of guests: for ten evenings, the actor, director and host offers himself the "late show" he dreamed of.
"If one day you change your whole grid – which is absurd because it's not going to happen – or if you want to do it for me – I would appreciate the gesture – I would love to do a late show every day at 23 hours. It's cool because it's expensive to produce, there's no one watching. I think it's a good deal and trust me, I have a nose for it." About ten years ago, when Alain Chabat made this proposal to Ara Aprikian, he had not imagined for a single second that the program director of the TF1 group could take him seriously. And for good reason, in France, a good number of animators – Jean Pierre Foucault and arthur on TF1, Gad Elmaleh on M6, Cyril Hanouna on Canal+ – have already tried to permanently install this format born in the United States. In vain. And even less at a fixed time. "American grids are built by the hour and half hour", recalls the actor and director of almost 64 years. A punctuality which satisfies this perfectionist but which is lacking in French channels.
As the 2022 World Cup loomed, Ara Aprikian remembered Alain Chabat fondly. During the group stage of the football competition, the matches will indeed all end at 10 p.m. and will be followed by a 55-minute magazine. The perfect time to launch your own late show. " I answered him : "You're screwing me because it's still very sexy"." He then had to organize himself with Netflix, with whom he is preparing the adaptation into an animated series ofAsterix: the battles of the leaders. "They understood that this thing was close to my heart", he assures. Thus, from Monday, he will be at the helm of the "Late with Alain Chabat" at 10:55 p.m. sharp.
Read also"It's hot to go after me": Alain Chabat arrogant with Guillaume Canet in his late show
Follower of the format to have "lots of Johnny Carson, David Letterman and Conan O'Brien", the host has decided to keep the codes of American late shows: recording in public, the office, armchairs, a photo of a city at night, an orchestra, choirs, dark suits and guests. The list of the latter is enough to make any other PAF animator pale, to name no one: Monica Bellucci, Jean Dujardin, Édouard Baer, ​​Marina Foïs, Benoît Magimel, Jamel Debbouze, Charlotte Gainsbourg, Gilles Lellouche…
Far from coming to ensure their traditional promotion, all lent themselves to the game of the show. "The interviews are prepared"admits Alain Chabat, whose primary goal is to "put on a show". Or at least that "it might look like one". Sketches therefore during which the host and his guests will stage themselves. But always with the humor à la Chabat, which makes its popularity. Thus, he does not hesitate to make fun of Guillaume Canet (falsely) disconcerted. "I wish you all the best for your Asterix even if it's true that it's hot to go after me. As my film is cult, I would not like to be in your shoes ", he swings at her.
Read also"Couldn't we classify the races?" : the first sketch of "Late with Alain Chabat" attacks CNews
True to form, Alain Chabat does not intend to receive politicians. And planned to discuss only general news. "We chose not to talk about what is hot because in two seconds one nail drives out the other. We are constantly jostled by the news so suddenly, we talk more about things that will still be there in a few months.Themes that range from the fate of polar bears, victims of global warming, to the World Cup in Qatar, to the scourge of social networks among teenagers.
"The Late with Alain Chabat" will also be punctuated with false ads. "Give to Unicel because a child without a cellphone is unbearable", will we be able to hear in the mouths of several guests in a totally offbeat commercial. Musical artists are also scheduled every evening. "I know it's not something that works on TV, as soon as there is music, people tend to leave but it's still great to have live music", he adds. Before quoting the performers who will sing on his set: "There are both very well-known people like Étienne Daho, Catherine Ringer, M, Orelsan, Angèle, Disiz and others less so, such as Thumpasaurus, Delilah Bon, Wet Leg…".
Like "Burger Quiz" on TMC, "The Late with Alain Chabat" is not expected to return, even if the audiences are excellent. "I don't see how except by shaking up the TF1 grid once again. Now I tell myself when Ara goes to see the scores, we will certainly discuss the grid again.