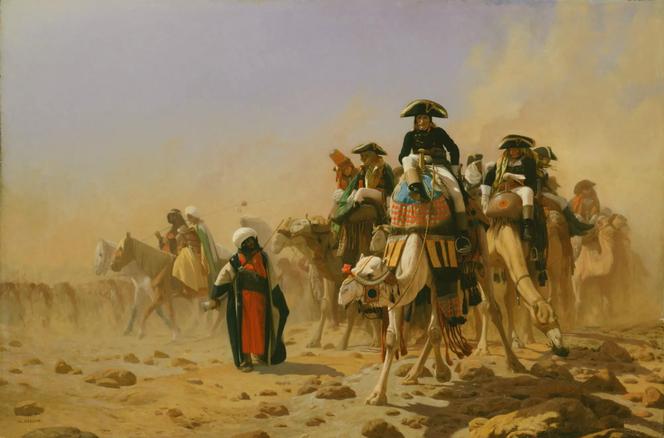 Since their extraordinary expansion from the year 632, the Muslim religion and civilization have been perceived as "the Other" by Christianity, then by the West. Vast and complex, the history of the relations and views between these two adjoining worlds is therefore often loaded with errors, misunderstandings, myths caricaturing the strangeness of the foreigner as a foil.
Fixed during the Middle Ages, the European aversion against a demonized Islam stems in particular from the affirmation of the papal ideology, between the Xe and XIIe centuries, and the dynamics of the Crusades. But far from these hostile stereotypes, some Western figures show an interest, even an explicit admiration for the Muslim world. Most often difficult to separate from Arabophilia and always in the minority, this "Islamophilia" experienced two high points – from the middle to the end of the Middle Ages, then between 1890 and 1990 – and a peak: the 18e century.
Middle Ages: When Muslims Trained Christians
In 967, Gerbert d'Aurillac, future Pope Sylvester II [de 999 à 1003], goes to Catalonia to train in contact with Arab science. Many will imitate him. Avid for knowledge, some enlightened Christians are not unaware of the advances of their "Saracen" colleagues, who have preserved many ancient texts. Using the terms "philosopher" and "Muslim" as quasi-synonyms, the philosopher Abelard (1079-1142) dreams of settling in their homeland, where he imagines he will be treated better than in his homeland.
Considering the place of Islam in the economy of the divine plan, the theologian Roger Bacon (XIIIe century) notes: "Philosophy was renewed by Aristotle in the Greek language, then by Avicenna in Arabic ». In turn, Averroes (XIIe century) will have a profound influence on thinking Europe. An intellectual superiority that clashes with the "false religion" attributed to these Arab scholars, who are therefore supposed to find themselves more or less at odds with it… Ruse of a moralist or early anticlerical pique: Christian texts will later give the virtues of pious Muslims in example.
A few special cases stand out in particular, such as the Arabizing emperor Frederick II of Hohenstaufen, in the 13e century, steeped in Muslim culture to the point of setting up, in Italy, a colony at its service, with a mosque and "Oriental" comfort. He even manages to recover Jerusalem for a time in 1229, by negotiating with the local sultan, before being excommunicated ten years later, in particular for his Islamophilia.
You have 78.97% of this article left to read. The following is for subscribers only.