where to see and five things to know about France-Japan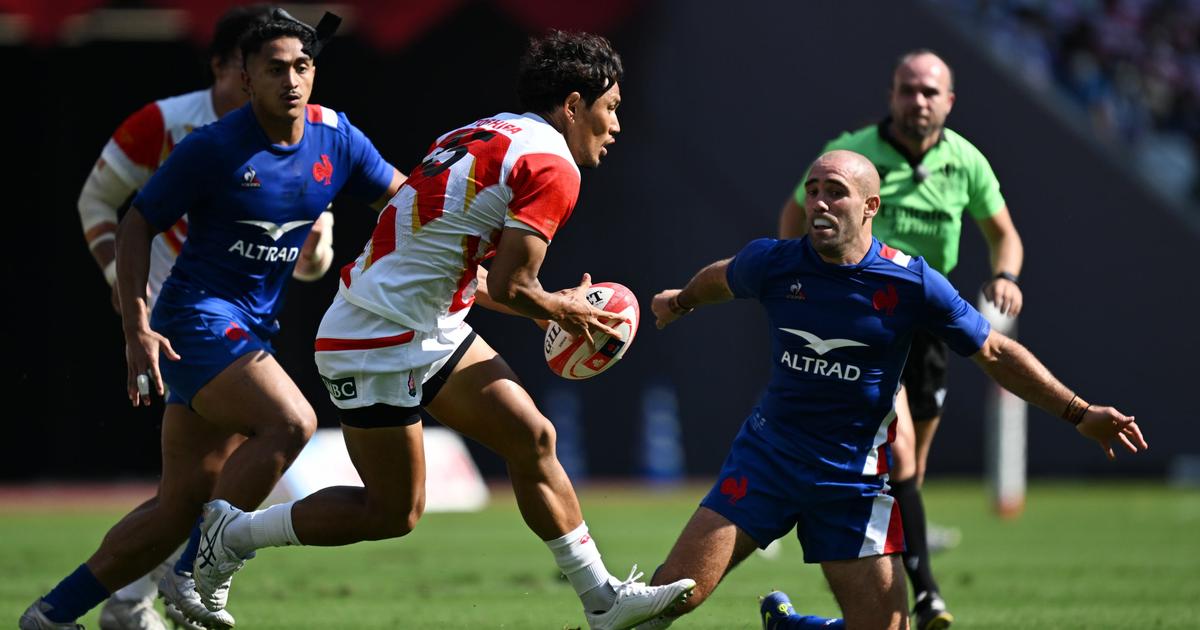 Schedule, statistics, offbeat info… Everything you need to know before the last match of the Blues tour, this Sunday in Toulouse, against Japan.
Where to see France-Japan
The kick-off of the last test of the XV de France autumn tour will be given this Sunday at 2 p.m. at the Stadium in Toulouse. This match against Japan is broadcast live on France 2. Also live with commentary on figaro.fr.
0 losses
In six confrontations since 1973, Japan has never beaten the XV of France. Five losses and a draw. On November 25, 2017, at Paris La Défense Arena in Nanterre, Bleus and Brave Blossoms parted ways with a score of parity, 23-23. A disappointing result which had cost Guy Novès his post as coach, sacked a few days later by the president of the FFR, Bernard Laporte. The two teams have since faced each other twice. Last July, the tricolor linings won Toyota 42 to 23, then Tokyo, more difficultly, 20 to 15.
Read alsoXV of France: transgender sportswoman Sandra Forgues will kick off the France-Japan test
44th Novice
Entering play on Sunday against Japan, the second line of Montpellier Florian Verhaeghe will be the 78e player to know a selection since the beginning of the mandate of Fabien Galthié, in January 2020. Among the 77 players already used by the coach, there are 43 novices. The first were Anthony Bouthier, Mohamed Haouas, Boris Palu, Arthur Vincent and Cameron Woki from Galthié's first match on February 2, 2020 against England. The last two are Reda Wardi and Baptiste Chalureau, who honored their first cap last Saturday against South Africa.
25% success rate
Since his brilliant home World Cup at the end of 2019 at home, the Japanese XV could only play twelve international matches, hampered by the drastic management of the Covid in the land of the Rising Sun. For nine defeats and only three small victories. Against Portugal a year ago (25-38) and twice against Uruguay last June (34-15 and 43-17). But the Japanese players can boast of some honorable setbacks. A 23-32 against Australia or a 29-20 in Scotland a year ago. Last July, the Brave Blossoms were very close to the feat against the Blues in Tokyo (15-20). And on October 29, they are only inclined 31 to 38 against the All Blacks. Their last outing is less successful. Last Saturday, Japan exploded at Twickenham, dominated by England 52-13.
First at home
Lining for Antoine Dupont for a little over a year, Maxime Lucu will honor his 11e selection Sunday at the Stadium of Toulouse. But only his third tenure. And the first in France since the two previous ones date back to last summer during the tour of the XV of France in Japan.
captain force 15
Sunday, Charles Ollivon, who had lost his armband in favor of Antoine Dupont, will again be captain of the XV of France, and this for the 15e time. For a clearly positive balance of 11 victories against only 3 defeats.