where, when and how to follow the Blues during the World Cup in Qatar?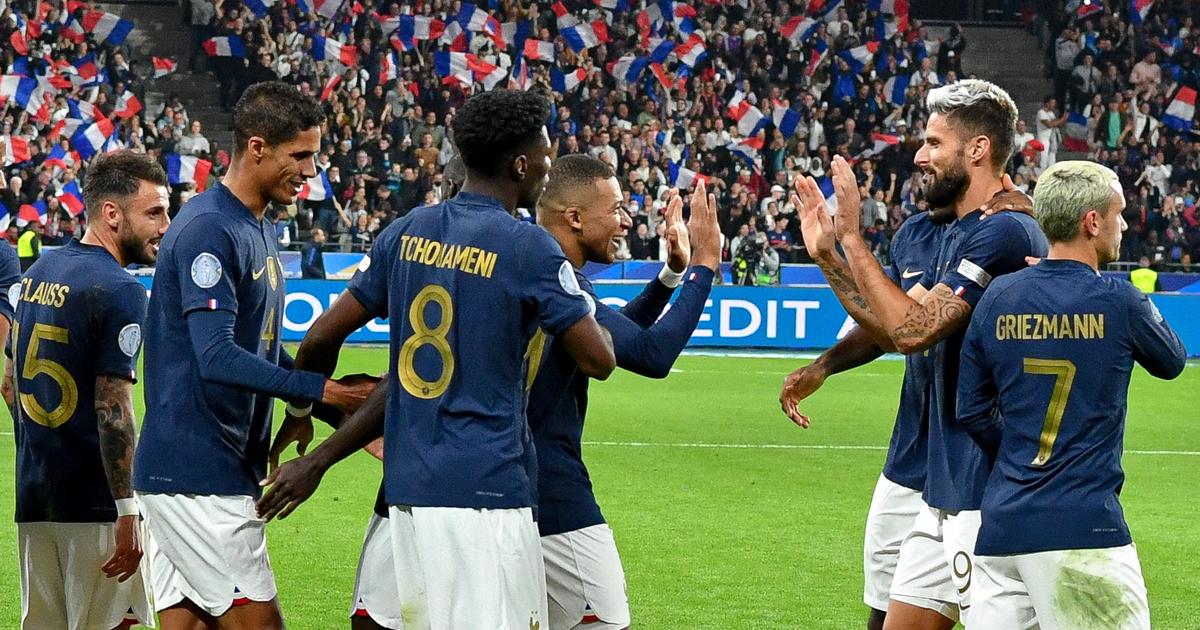 The France team will start their World Cup tonight against Australia.
The kick off of the World Cup 2022 in Qatar was given on Sunday 20 November. However, The french team has not yet started the competition.
The Blues are in Group D with Australia, Denmark and Tunisia. To reach the round of 16, the defending champions must finish in the top two of their group. The players of Didier Deschampswho are among the favorites, are embarking on the World Cup.
Read also"This World Cup may give birth to a surprise": Grégoire Margotton takes stock of the challenges of the 2022 World Cup
Here is the schedule for the group stages:
Tuesday November 22: France/Australia at 8 p.m. in the Al-Janoub stadium in Al-Wakrah, in front of 40,000 spectators.
Saturday November 26: France/Denmark at 5 p.m. at Stadium 974 in Doha which can also accommodate 40,000 spectators.
Wednesday November 30: Tunisia/France at 4 p.m. at the Education City Stadium in Al-Rayyan in front of 40,000 fans.
These three meetings can be followed live on TF1 but also on bein Sports. The two channels will indeed offer all the matches of the France team on their antennas.
Read alsoQatar 2022: a World Cup like no other
The calendar of the French team will then be built according to its results and its classification within group D. If it finishes in first place, it will play its round of 16 on Sunday December 4 at 4 p.m. against the team that will be in second place in group C (Saudi Arabia, Mexico, Poland or Argentina). If France finishes 2e of his group, his round of 16 will take place on Saturday December 3 at 8 p.m. against the first of group C (Saudi Arabia, Mexico, Poland or Argentina).
Read alsoThe complete calendar of the 2022 World Cup in Qatar
If they reach the quarter-finals of competition, the Blues will play on Friday 9 or Saturday 10 December. The semi-finals will take place on Tuesday 13 and Wednesday 14 December. The final, the high point of the event, is scheduled for Sunday 18 December.