Who are the guests of "What a time!" this Saturday March 11 on France 2?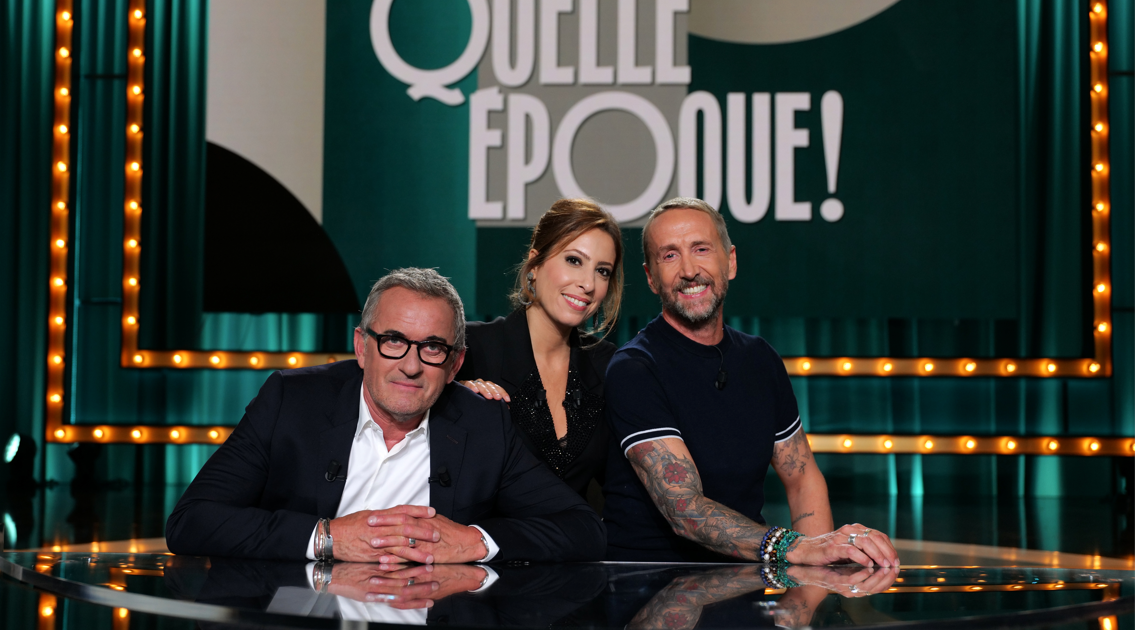 This Saturday at 11:10 p.m., Léa Salamé accompanied by her friends Christophe Dechavanne and Philippe Caverivière will receive, among others, Sonia Mabrouk, Daniel Riolo and Brice Teinturier.
The tone may not be light this Saturday in "What an era!". This week, the trio at the head of the program broadcast in the second part of the evening on France 2 welcomes new guests particularly turned towards the media or politics.
Léa Salamé, alongside Christophe Dechavanne and Philippe Caverivière, will receive at his table four colleagues, two of whom officiate on the public service channel. Elise Lucet will be present on the occasion of the 10th anniversary of "Cash Investigation". The journalist, who presented "Élysée 2022" rwill also find Nathalie Saint-Cricq, the current head of the political department of France 2.
Read also"He damn me bawled out": the incendiary phone call from Éric Dupond-Moretti to Stéphane Guillon after a joke in "Quelle époque!"
Sonia Mabrouk that we see on CNews for television and Europe 1 for radio also responded to the invitation. To complete this female journalistic quartet, Solène Chalvon-Fioriti will present her documentary entitled afghan women which will be broadcast this Sunday in prime time on France 5 in "Le monde d'en face".
A sports columnist and influencer
Still in the media theme, the columnist specializing in sport Daniel Riolo will be on set. The presence of the companion Geraldine Maillet, that we see on RMC in "After Foot" and "Estelle Midi", risks causing a few escapades.
To promote his book A fair look, sociologist Jean Viard will answer questions from the trio. He will be joined by the director of the Ipsos polling institute, Brice Teinturier as well as the political columnist of ReleaseThomas Legrand.
Read also"I thought he was a coach": Daniel Riolo and Emmanuel Petit react to Macron's gesture after the defeat of the blues
The cast of this issue of "What a time!" ends with the presence of Crazy Sally, an influencer whose reports on Youtube are close to a million views.