Who are the guests of "What a time!" this Saturday, November 19 on France 2?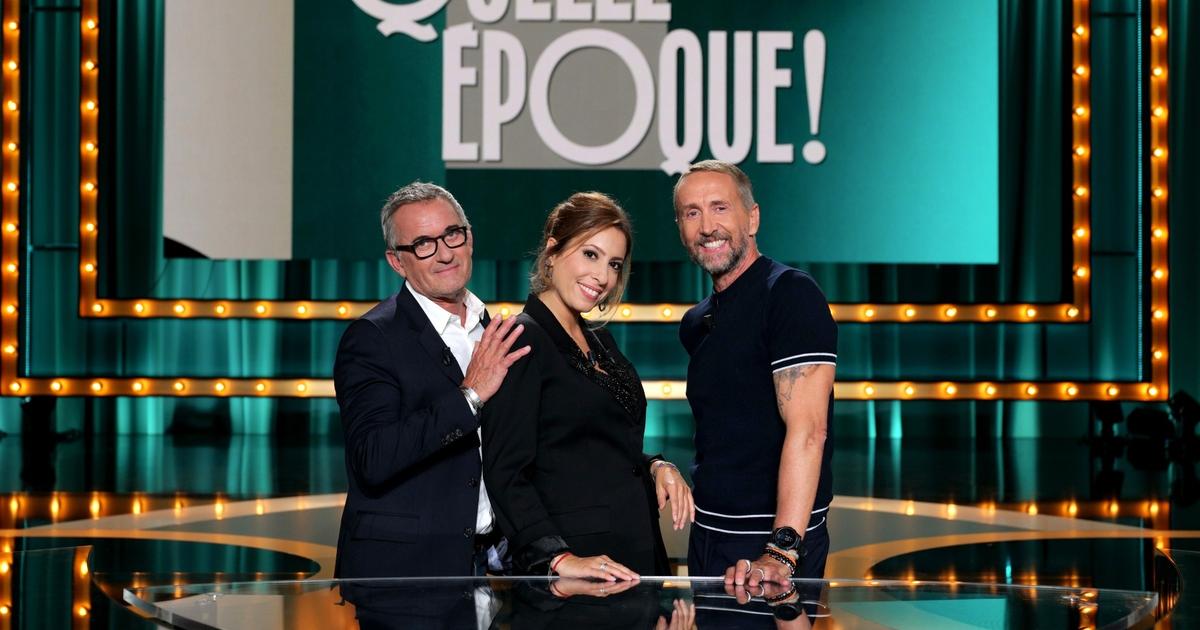 This Saturday at 11:10 p.m., Léa Salamé accompanied by her friends Christophe Dechavanne and Philippe Caverivière will receive, among others, Michel Drucker, Faustine Bollaert and Olivier Veran.
New since the start of the school year. Every Saturday in the second part of the evening, France 2 viewers find Léa Salamé as well as Christophe Dechavanne and Philippe Caverivière in the program "Quelle époque!". Cultural, media, societal or political news, everything goes there. And every week, new personalities invite themselves to the casting.
Last week, in addition to the political guest, Dany Leprince, Nikita Bellucci, Ana Girardot, Anissa Bonnefont and Fabrice Eboué. This Saturday, November 19, the three presenters receive Michel Drucker on the occasion of his show From you to me at the Marigny theater in Paris until December 31.
Read also"How will you explain your films to your children?" : Léa Salamé questions Nikita Bellucci about her past as a porn star in "Quelle époque!"
The host of "It starts today", Faustine Bollaert, will present her book, published on November 9, in which she publishes the strongest testimonies collected on her show since 2013. Alongside them, comedian Jason Chicandier will tackle his new show, morning singing.
A drama
For this weekly meeting, Olivier Veran, former Minister of Health and spokesperson for the Government will also intervene on the set. Yasin Hansye will also be present to return to the tragedy suffered by his sister, Shaïna. The 15-year-old girl was stabbed and burned to death by her boyfriend who got her pregnant, two years after she was gang-raped. Lawyer Negar Haeric – who defends Mohammed Amri, one of the defendants in the historic November 13 trial – will also be present on the set.