Who is Camille Sedira, Miss Alsace for Miss France 2023?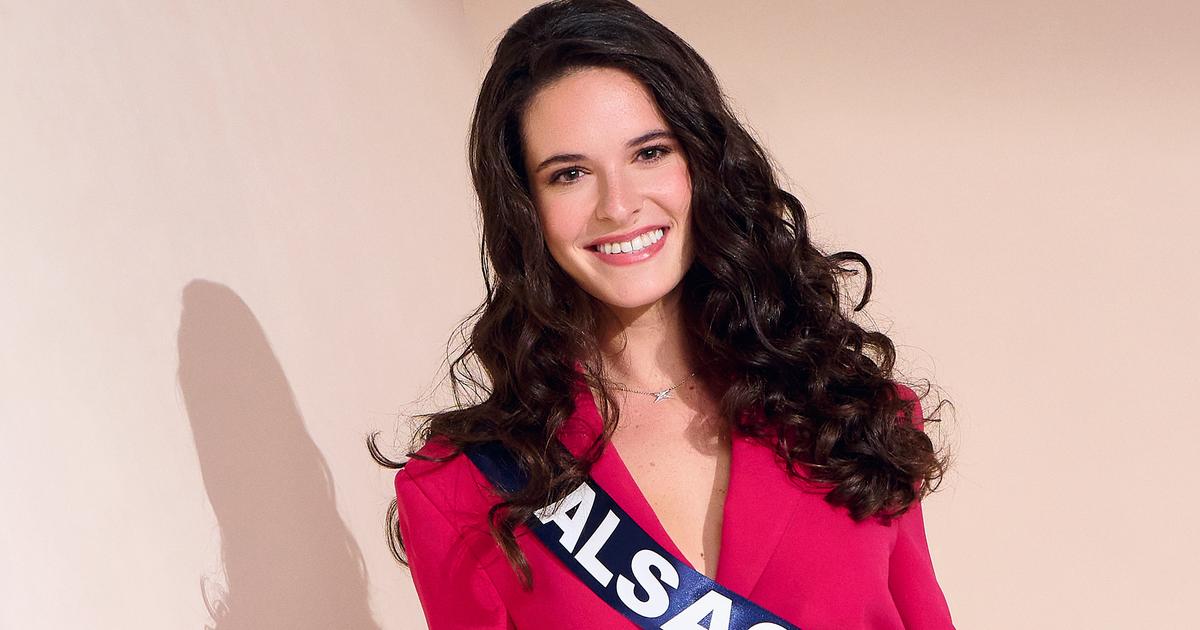 MAINTENANCE – A 21-year-old business school student, Camille Sedira represents Alsace in the Miss France 2023 election. The candidate from Bischoffsheim hopes to succeed Diane Leyre.
Whole and spontaneous, Camille Sedira gives her all in everything she undertakes and puts all the chances on her side to get there. " Since Delphine Wespiser, Miss France 2012Alsace no longer obtained the national scarf"underlines the one who wants to live this experience with pleasure. "I don't want it to become something obsessive. It should be natural and spontaneous. » At 21, this ineradicable Alsatian from Bischoffsheim approach the contest miss France with ambitioninspired by the career of Marine Lorphelin.
Camille Sedira: "I like challenges"
"There was no particular trigger when I entered the Miss France contest, I am a girl who likes challenges. Anything that allows me to satisfy my curiosity and learn more about myself, I try to confront it. I am reaching a stage where I feel accomplished in my academic career and I am totally fulfilled in my personal life. My best friend sent me the registration form for Miss Alsace this year and, without hesitation, I started. I passed a casting among forty girls and I was retained. From my first attempt, it worked. I went there with serenity, envisaging the best and with the will to get there. This is how I now approach the election of Miss France 2023.
Her background, what studies did she follow?
"I have always prioritized my studies and I am very athletic. At school, I was stressing about not having a very good grade in the college certificate, that gives you an idea of ​​the pressure I was putting on myself to be a very good student. I obtained an ES baccalaureate, specializing in political science, with high honors. I joined a preparatory class for the Grandes Ecoles, an HEC preparatory class. And I'm now doing a master's degree in a business school, I work in the world of luxury. This echoes values ​​that are dear to me such as prestige, know-how, know-how, a great form of craftsmanship that is omnipresent in my region. I would like to take care of large-scale events for luxury houses, fashion shows, catwalks, showrooms, etc. »
Read alsoMiss France 2023: discover the official photos of the 30 candidates
His family : "Our parents instilled in us values of respect "
"I am lucky to have a very healthy family environment, I am very close to my parents. They supervise me and accompany me throughout this adventure. They make sure that I am true to myself. Spending a month away from them gives me a little pang in my heart. I have a little brother who is a year younger than me and who I am very close to as well. Our parents instilled in us values ​​of respect, the importance of hard work and authenticity. The need to cultivate one's personality and stay true to oneself. »
His character: "My impulsiveness could fail me"
"My naturalness and my spontaneity are the traits of my character that make me strong. It is thanks to that that I liked during the election of Miss Alsace, I did not calculate anything. This corresponds well to the dynamics of the Miss France competition to want to highlight women who assert themselves and who express themselves naturally. People want to find sincere exchanges. Conversely, my impulsiveness could fail me. My life experiences and my character make me take things to heart. I am whole, when I feel betrayed, that there is vice or lies in front of me, I will tend to react. With maturity, I take a step back. »
Read alsoMiss France 2023: try the candidate's general culture test
His occupations
"I'm lucky enough to enjoy an exceptional natural setting in Alsace, I love hiking in wide-open spaces. Sport too, running, and cooking. Alsatian gastronomy is one of the very best in France. And reading, I like to read all types of books, thrillers for example. I read lately Blood on the putting green by Harlan Coben and The Alaska Sanders case by Joel Dicker. Books with a historical background such as Her name was Sarah by Tatiana de Rosnay. What I like about reading is that it allows us to cut ourselves off from our daily lives and immerse ourselves in another world. When I was little, I only read aloud. »
Its commitments: "Giving visibility to several causes"
"A miss must be versatile and give visibility to several causes. I recently went to the food bank in Strasbourg. I also participated in a culinary show organized by Nicolas Rieffel for the Adapei association which helps people with disabilities. »
Camille Sedira, Miss Alsace for Miss France 2023, in photos
Camille Sedira in brief…
Born November 15, 2001
21 years old – 1.75m
Elected Miss Alsace 2022 on September 10 in Colmar
Business school student
Miss Alsace winners at Miss France: 6 wins (1940, 1969, 1985, 1987, 2004 and 2012)