Who is Énora Moal, Miss Brittany for Miss France 2023?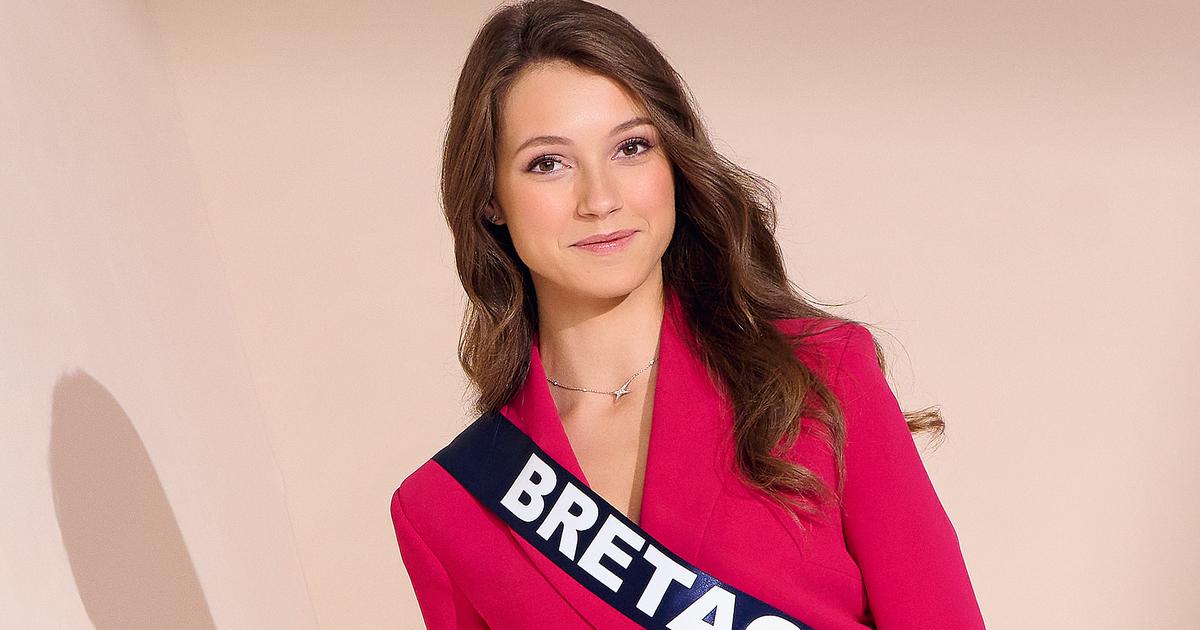 MAINTENANCE – Twelve years after the coronation of Laury Thilleman, Énora Moal will try to bring back the crown of Miss France 2023 in Brittany. Meeting with the candidate from Brest before the election on December 17.
"I am 100% Breton, 100% pure butter"has fun highlighting the Brestoise, entered in the contest Miss France 2023 who has never left his town of Guipavas in Finistère. "All candidates deserve to become Miss France so why me rather than another? I will highlight my relational side, very human and benevolent to become a good Miss France "adds the young woman born on the day of the coronation by a certain Sylvie Tellier.
Énora Moal: "Registered for Miss France by my sister"
"This is the second time that I have taken part in Miss Bretagne after being entered by my sister. She had been talking to me about it for several years but I had never really thought about it. The idea made its way, I ended up finding the right moment to get started. It was a bit of a childhood dream to take part in such a grand beauty contest. During Miss Brittany 2021, I had not been classified and I had had no scarf. In one year, after this first experience, I gained more self-confidence and it was beneficial for me to impose myself. »
Her background, what studies did she follow?
"I obtained a Science and Laboratory Technology baccalaureate with the desire to work in the medical or paramedical field. My sister is a nurse and I didn't want to be exactly like her. I didn't feel I had the level to go into medicine and, after looking for my path, I found the DTS in medical imaging and therapeutic radiology, a three-year course. I really like that, we have a relationship with patients that is very interesting. And the technical aspect is just as important. I still have a year of study left. »
Read alsoMiss France 2023: discover the official photos of the 30 candidates
His family: "My mother's job brought a very important human dimension"
"I have a 25-year-old older sister, we are two girls in the family. My father is a factory worker while my mother was an optician before changing paths to become a family assistant. We are a foster family, there are several children at home. Our values ​​are those of kindness and respect. My mother's job brought a very important human dimension. »
His character: "I am very clumsy"
"I am a very smiling, joyful and benevolent person. I am so happy to participate in the Miss France competition that all these traits of my character will be fully expressed. I am looking forward. My only fear would be to feel tired during this very intense adventure. Among my faults, I am very clumsy! I don't know if it will show up during Miss France, if I can avoid falling on TF1 on the evening of the ceremony, that would be good. (Laughs.) When I was little, my curly hair was made fun of in school, and as I grew up, I realized it was a strength. Winning Miss Brittany is a small revenge on these moments of life at school. »
Read alsoMiss France 2023: take the general culture test for candidates
His occupations
"I have simple pleasures like spending time with my friends and walking by the sea. I did dance for a very long time, it was a way to express myself artistically and to express my emotions . When I have time, at home, I like to sew, make my little personal creations, pants and tops, with my sewing machine. As for television, it's something we share as a family. My flagship show is "Dance with the stars". I love the series, with my mother I watched Grey's Anatomy. On Netflix, I can devour a season in a few days. I particularly liked 13 Reasons Why, it was very absorbing. »
Its commitments: "All causes deserve to be defended"
"Being a miss is very useful to be the spokesperson for noble causes. Being in the medical and paramedical fields, these are the areas that attract my attention more. And as I am in a foster family, I want to get involved in the fight against violence against children, domestic violence… For me, all causes deserve to be defended. »
Énora Moal, Miss Brittany for Miss France 2023, in photos
Enora Moal in a nutshell…
Born December 9, 2001
21 years old – 1.71m
Elected Miss Brittany 2022 on September 23 in Ploemeur
Student in DTS medical imaging and therapeutic radiology
Miss Brittany winners at Miss France: 5 wins (1928, 1937, 1960, 1962, 2011)