Who is Orianne Galvez-Soto, Miss Aquitaine for Miss France 2023?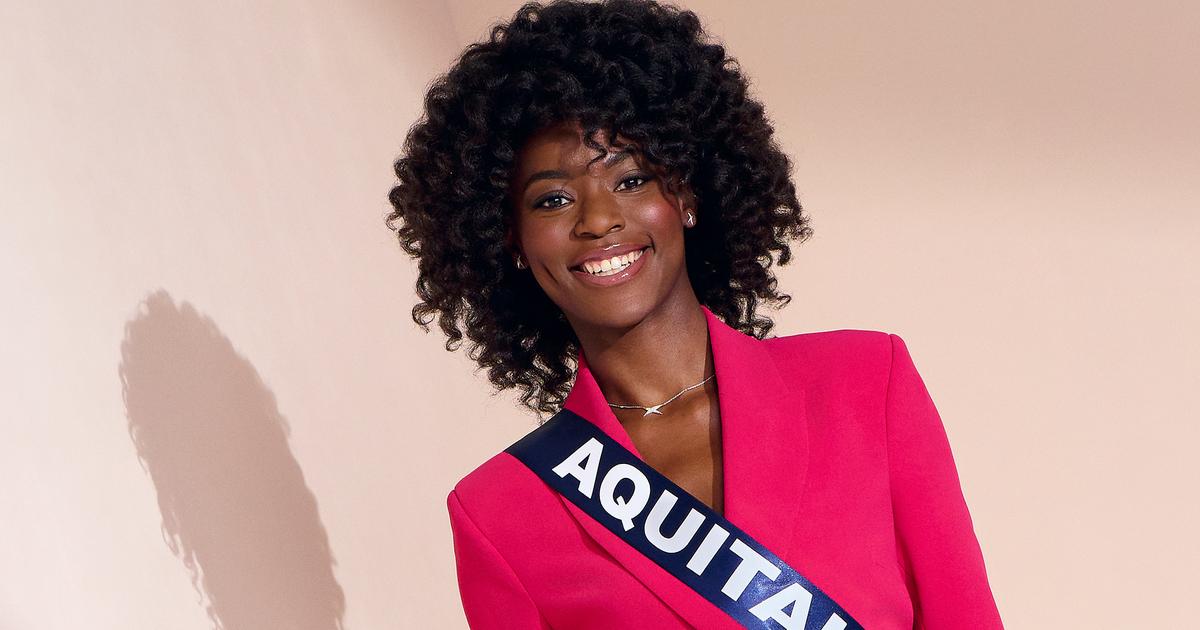 MAINTENANCE – Orianne Galvez-Soto is a professional makeup artist and passionate about dance. The 23-year-old candidate will represent Aquitaine on December 17 for the election of Miss France 2023.
Never two without three could be the adage ofOrianne Galvez-Soto who tried his luck three times before dropping out the title of Miss Aquitaine for Miss France 2023 . Professional make-up artist, she works mainly for weddings but also during various events. She is also artistic director and ambassador of the young jewelry brand Richard Ross. The young woman, measuring 1.74 m, describes herself as a smiling person, who loves to laugh and knows how to be an attentive ear for others. Go-getter, she loves adventure, which does not prevent her from being very sensitive. This Bergerac musical review dancer will defend her region of heart with conviction, she who was born in Haiti but grew up in Périgord.
Orianne Galvez-Soto: "One of my cousins ​​was a candidate for Miss Universe"
"It all started at age 15 with the Miss 15-17 National election. I had seen an advertisement on Facebook and I said to myself: why not? Then, I wanted to try the Miss France contest. I participated in Miss Périgord and Miss Aquitaine in 2017 then in Miss Aquitaine again in 2020 where I finished first runner-up. This year was my last chance. I was elected Miss Bordeaux before winning the title. One of my first cousins, who I am quite close to, was Miss Gibraltar in the 2000s. She even competed in Miss Universe. So it's nothing new in the family! »
A blended family: "Originally from Haiti, I was adopted at 7 months"
"I am from Haiti and I was adopted at 7 months old by a family from Périgourdins. I lived all my childhood in Périgord and then I went to Bordeaux to study, then to Strasbourg. I went back to Haiti once to pick up my adoptive little brother. I was six years old so I have no memories. We are a completely blended family. I have always been well surrounded and loved, this is what makes the person I am and I am grateful for that. My dad passed away and my mom just retired. She was a foster family. In addition to my brother and me, she took care of three children. I think that in 23 years, I must have seen about forty. I was a bit like a mother for some of them. »
Read alsoMiss France 2023: discover the official photos of the 30 candidates
Negative messages on Twitter
"It was very complicated compared to my skin color. I received a lot of positive messages but also a lot of negative messages on Twitter, some of which were extreme. There were also amalgams. At first it was very hard. I didn't ask to be born, I am what I am and I try to do the best I can for the people around me. Now I know that I'm living this adventure for me and for those who support me and, in the end, it doesn't matter. This is also my strength in this competition. »
Adventurer at heart: "I visited several countries during the Covid! »
"I travel a lot. In particular, I visited several countries during the Covid! In Strasbourg, you could cross the border to go to Germany and, from Frankfurt, it was possible to leave for other countries without a health pass. I no longer had classes at school, everything was on stand-by and, as I have an adventurous soul, I took off in March for Mexico, which did not require a health pass to travel. I left with my backpack, in a minimalist way. I spent a month there. In April, I went to Guatemala. Then, later, I visited Jordan. »
Read alsoMiss France 2023: try the candidate's general culture test
His hobbies and passions
"I love dance and I've dabbled in a bit of everything: Break Dance, Ragga, Flamenco, Classical or even the Revue which is in the vein of cabaret but on a larger scale. I'm part of The Musical Review de Bergerac which is celebrating its 100th anniversary. We have just done two months of performances with about forty shows. Between make-up and dancing, I feel in my element at Miss France. In terms of leisure, I like to watch documentaries, my brother even nicknamed me "Arte". Everything related to culture interests me. Moreover, this is the cause that I would like to defend, along with education. Clemence Botinoinspires me a lot because she always values ​​culture and heritage. »
Orianne Galvez-Soto, Miss Alsace for Miss France 2023, in photos
Orianne Galvez-Soto in a nutshell…
Born March 31, 1999
23 years old – 1.74m
Elected Miss Aquitaine 2022 on October 2 in Bordeaux
Professional makeup artist
Miss Aquitaine winners at Miss France: 6 wins (1920, 1952, 1983, 1989, 1990, 1995)