who to succeed Pepe in the Portuguese selection?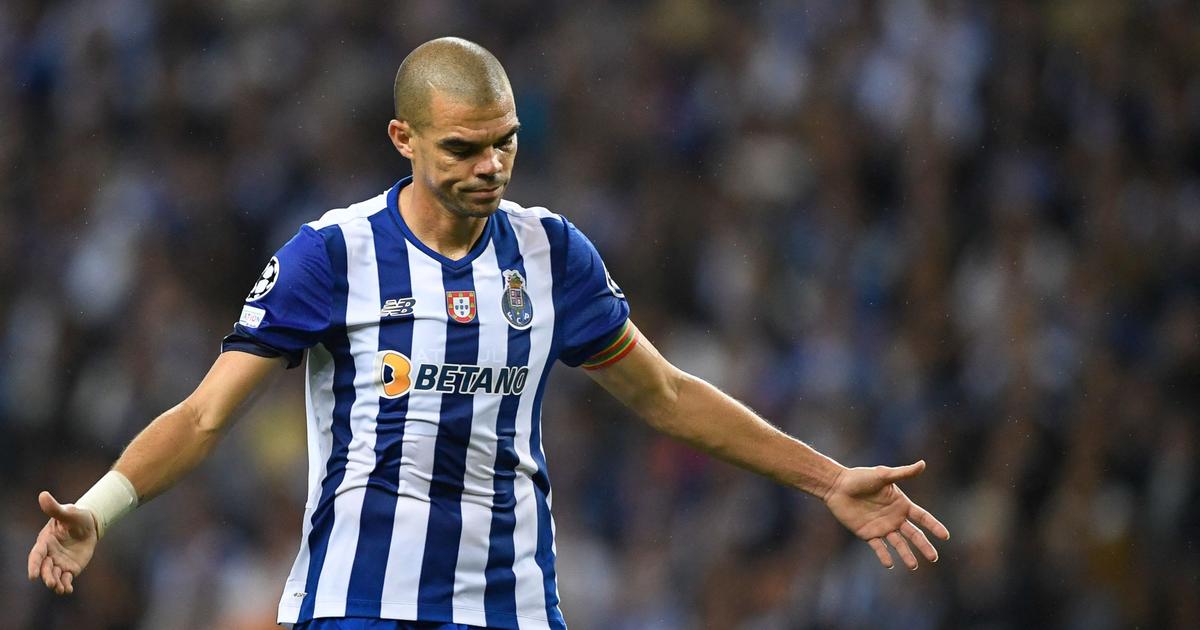 Forfeited for the next two matches in the League of Nations, the Porto defender is getting closer and closer to his international retirement … A departure which will leave a huge void in a completely depopulated playing sector in Portugal.
From victory at Euro 2016 to winning the League of Nations in 2019, the man with 128 caps has known everything with Portugal. But Pepe will not know the next two matches of his selection against the Czech Republic (Saturday 8:45 p.m.) and Spain (Tuesday 8:45 p.m.).
At 39, the central defender remains the indisputable and above all essential holder in Portugal. Together with Rúben Dias they form a solid defense, one of the best hinges in the world. But Pepe is no longer very young and will necessarily have to leave his place in the coming months. A loss that may be difficult to fill when we know the lack of central defenders in Portugal. Here is the list of probable replacements for the Portuguese legend.
Danilo Pereira, the third man
Coach Fernando Santos has been betting on a Pepe – Danilo Pereira hinge for several weeks. A choice that pays off since Portugal have only conceded 2 goals in 4 Nations League matches. Despite his good performances, the Paris Saint-Germain player is a trained defensive midfielder and sometimes struggles to adopt the right reflexes as a central defender. Moreover, this solution is only short-lived as the Paris Saint-Germain player recently celebrated his 31st birthday.
Jose Fonte, the same profile in less strength
Like Pepe, José Fonte will soon withdraw from the selection. Present at LOSC since the summer of 2018, José Fonte quickly established himself as the boss of the team. But the Portuguese has a little more trouble this season. At 38, José Fonte finds himself in more and more difficulty and is often outpaced by ever faster attackers. But the defender is experienced. The 2016 European champion is 46 Ligue 1 matches in a row played in their entirety according to Opta Jean.However, the Portuguese hasn't been called up by Fernando Santos for the Nations League matches.
David Carmo, Pepe's club mate
The 23-year-old has just arrived at FC Porto from Braga for €20m which says a lot about his potential. He became the most expensive signing in club history. He had made an excellent stint at Braga but is struggling to win at Porto. However, he is well supported this season in club with a certain Pepe. He could thus take advantage of the advice of the Portuguese legend and impose himself in the Portuguese defense as Pepe has achieved during all these years. But his debut was very disappointing and Fernando Santos decided not to call him up for the Nations League.
Antonio Silva, the most promising youngster
Brought up at Benfica, last season's Youth League winner and unexpected first-team starter (due to injury) for 3 weeks is one of the most promising talents in Portugal. In club, he forms a good defense with another former: Otamendi. Antonio Silva has great potential. He has just been called up for the first time with the Portuguese Hopes.
Other names may be mentioned as Tiago Djalo, from Lille, summoned for the second time this month, but who still hasn't played a single minute with Team A. Gonçalo Inacio, 21, left-handed but can play on the right. He was trained at Sporting and holds a 3-man defense. He was on PSG's radar this summer. Or Domingos Duarte and Ruben Semedo, regularly called up for a few years, but who have hardly ever played. Everything remains to be done for these players to gain the confidence of Fernando Santos.