Why the global microchip market is seizing up despite massive investment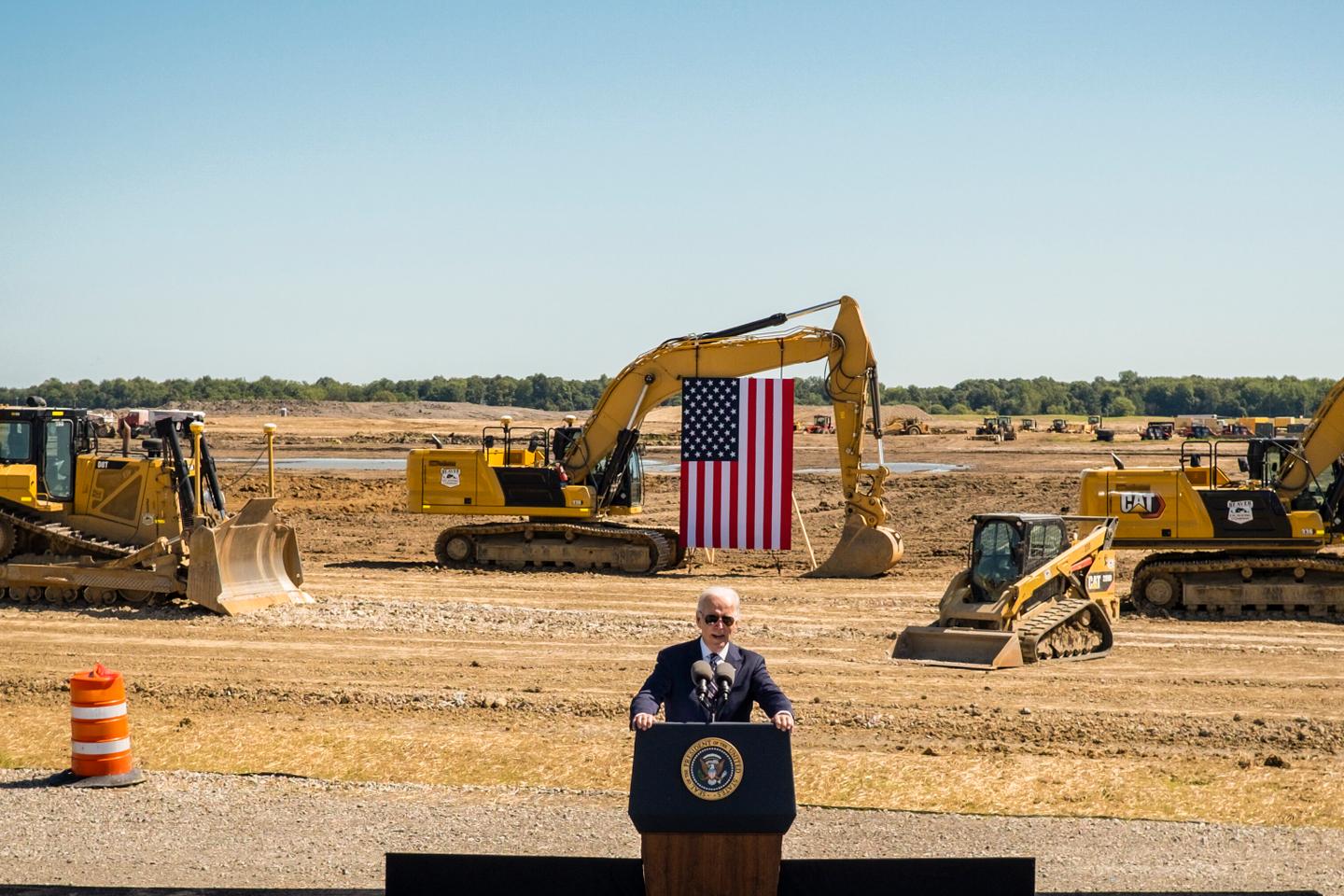 Is global electronics in the process of switching from shortage to overflow? Barely had the ink of Joe Biden's signature dried to ratify, on August 9, the American law called "Chips and Science Act", providing for the injection of 52 billion dollars (52 billion euros) to revive the production of microchips in the United States, that the bad news has accumulated.
The American Intel, world number one in microprocessors, lost half a billion dollars in the second quarter of 2022. Nvidia, world leader in graphics processors, warned of the drop in its order book. Their compatriots Micron Technology (the world's third largest manufacturer of memory chips) and Advanced Micro Devices (AMD) are also sticking their tongues out. The stock prices of American chipmakers have followed the same path since the start of 2022: – 45% for Intel and – 56% for Nvidia. the Taiwanese giant Taiwan Semiconductor Manufacturing Company (TSMC), the world's number one outsourced chip maker, has scaled back investment in its factories. The South Koreans Samsung Electronics and SK Hynix – world champions of memory chips – are also struggling. Automakers are still running out of chips as the market is already turning around.
What's going on ? The current shortage was caused by the confrontation between a very strong recovery in 2021 and the disorganization of the very long supply chain of electronic components. And when chips catch a cold, which are essential to our smartphones, the Internet, our cars or our industrial machines, the whole world economy coughs. The automotive sector, for example, had to slow down or halt production at its vehicle factories.
The end of a bull cycle
Faced with this boom, the electronics sector was trumpeting its growth prospects. The European Commission, which presented its Chips Act in February with 43 billion euros in subsidies, had no doubts: "With the digital transition, the demand for semiconductors will double by 2030", assured Commissioner Thierry Breton, at the end of 2021. An additional argument to relocate an industry largely located in Asia and prisoner of the cold war between the United States and China. The time for digital sovereignty had come.
Especially since the automotive industry, so dear to the hearts of France and Germany, is the first victim of the current chaos. Renault explains that "the semiconductor supply situation caused an estimated loss of production of 300,000 vehicles, concentrated in particular in the first half of the year". Its factories in France (Sandouville, in Seine-Maritime, Douai, in the North, Flins, in Yvelines, etc.) reopened at the start of the school year. But until when ? The diamond mark holds a "daily crisis management meeting" on its supplies.
You have 72.25% of this article left to read. The following is for subscribers only.