Winning return for Renaud, on stage in Avignon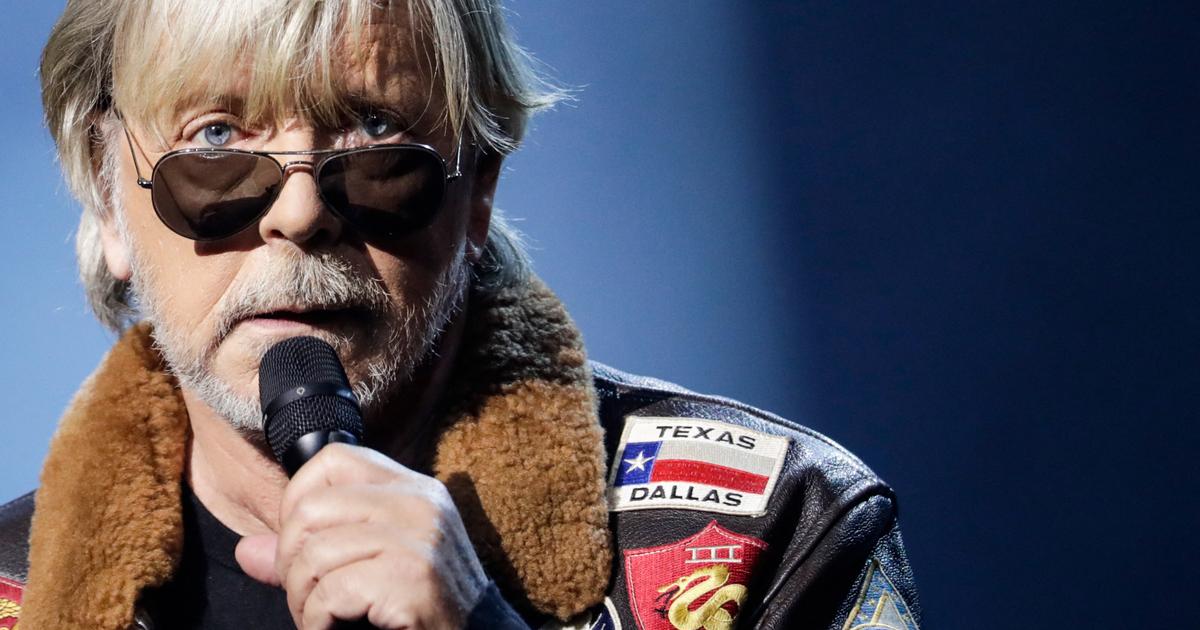 The 70-year-old singer has reconnected with his audience after nearly six years away. Despite their concerns about the state of his voice, his fans praised the performance of the old rocker. A winning return.
He finally comes out of the shadows and finds the stage. Almost six years after his last concert, renaud proved Tuesday evening in Avignon that the scene was still "in his strings"with the first date of a tour "in complete privacy" which will number about forty until July, including several in Paris.
"I have no more love, no more pleasure, no more hate, no more desires, no more nothing", attacks the 70-year-old singer, red sailor top, black jacket and brown cowboy boots, to the cheers of a packed house. For an hour and a half, the popular singer, who had not returned to the stage since 2017, performed some of his greatest classics, from morgan of you at As soon as the wind blows through the essential winner Mistral or knocked up. Love songs for many, others more political but which remain timeless.
Read alsoVéronique Sanson sets limits to feminism
"You prefer the old ones, always", he says, a shy little smile on his lips, after having intoned When do we go where? in front of the 600 spectators who face him in this old historic cinema in the city center of Avignon, rehabilitated since July in a theater. Accompanied on the piano by his friend Alain Lanty, an accordionist and a set of string instruments played only by women, Renaud delighted his fans by diving back into a repertoire rarely performed live in recent years, at the 'like'Goodbye Minettea song from his second album, Let it go (1977), or even Its bluewhich dates from 1994.
Today, he's a little broken but he still speaks true and he still has a hard-on.

Christian Jacques, Renaud fan
"I am moved. I saw him twenty years ago in Grenoble. He was singing just in key, rhythm, lyrics. Today, he's a little broken but he still speaks true and he still has a hard-on." comments Christian Jacques, 64, who made the trip from Uzès, in the Gard. "It's a more intimate show, really different from what we've seen before"considers for her part, Manon Prigent, 32, who came especially from Brest. "He interpreted songs that are rarely heard, we feel that he wants to have fun"she continues, quoting As long as there are shadows or In your bagtaken from the album stone merchant (1991).
The amazing rock
In an elegant and sober scenography giving pride of place to the play of light, the singer delivered a show all in nostalgia, carried by a benevolent public from which regularly burst "Renaud, we love you" or "it doesn't matter"when he seemed to apologize with a sometimes shaky tone of voice. "Renaud, we love him above all for his texts"sweeps Emilie Joulain, 40, delighted that her two children aged 8 and 10 were able to discover the singer on stage. "We all looked at each other at the start of the concert, reassured because we were all amazed by his voice, it was better than during his last tour"believes for his part Kévin Nabet, 32, an unconditional Renaud descended from Paris.
Read alsoJustin Bieber is selling the rights to his music catalog for $200 million
From the front row,we could see it very closely. He couldn't hide, it was amazing", adds the young man, who did not expect to see his idol on stage again. After the May release of metican album of covers where he revisits standards by Yves Montand, Georges Moustaki, Higelin or even Jean Ferrat, Renaud had indeed ruled out going on tour again, saying on RTL that he had "too fussy" with his voice "hoarse" and "rocky" on his previous tour of 2016, "Phoenix Tour".
What we saw tonight, "it promises a great tour, we didn't want to leave", continues Kévin, who has already planned to see the six concerts of the singer scheduled in Paris in May. "But I'm like the plane tree, A little rain, I'm alive, that's enough for me, I'm fine"concludes the first verse of Hundred yearswho opened the concert. "I think he would like to be 100 someday"analyzes Manon.