with a Wembanyama still as precious, Boulogne-Levallois joins Cholet in the lead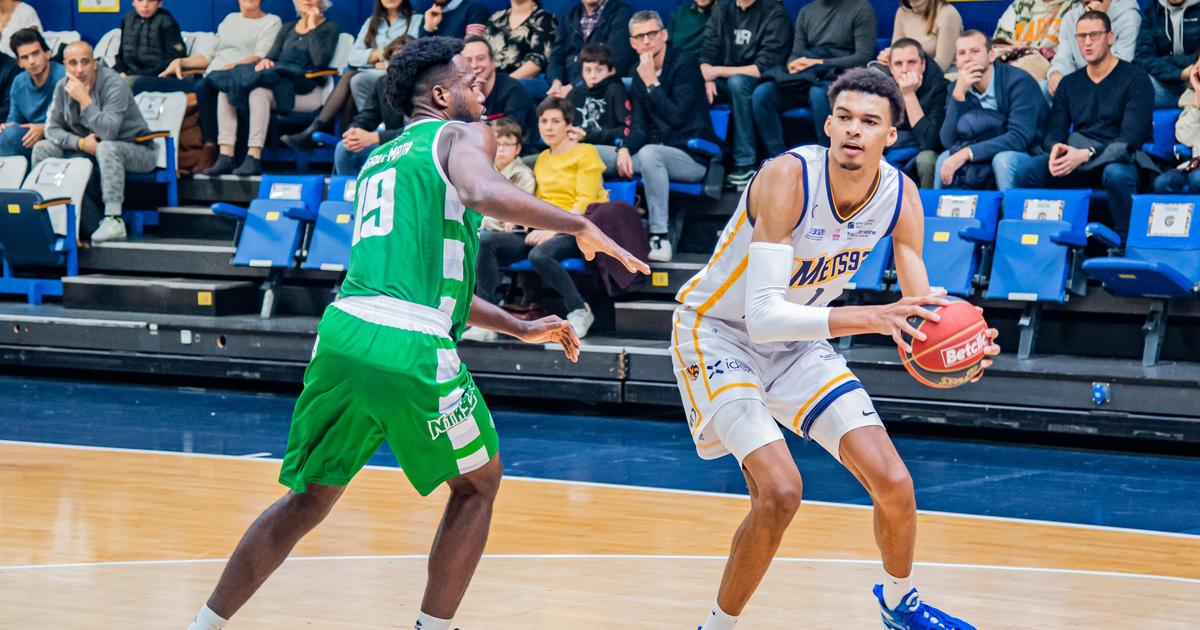 Victor Wembanyama scored nearly a third of the Metropolitans' points against Nanterre.
Boulogne-Levallois joined Cholet at the head of the Elite after their victory in the Hauts-de-Seine derby against Nanterre (92-85), helped by a decisive Victor Wembanyama, Sunday during the 9th day.
In their Marcel-Cerdan sports hall, the "Mets" of Boulogne-Levallois remained until the end under the threat of their neighbor, who after the ignition delay (0-12 entry) competed, passing for the first time in front at the start of the fourth quarter (67-66 with 8 min 30 sec to play).
But the Metropolitans 92 were able to count on their asset of 18 years and 2.21 m to make the difference: Wembanyama, big favorite to be the N.1 of the NBA draft next June, scored 15 points in the last quarter- time (5/6 on free throws), including the basket that put his team back in front (80-79 with 3 min 54 sec from the end).
He finished top scorer of this meeting against his training club (30 pts, 9 rebounds, 5 blocks, 30 evaluation), after a last match with 33 units (against Limoges).