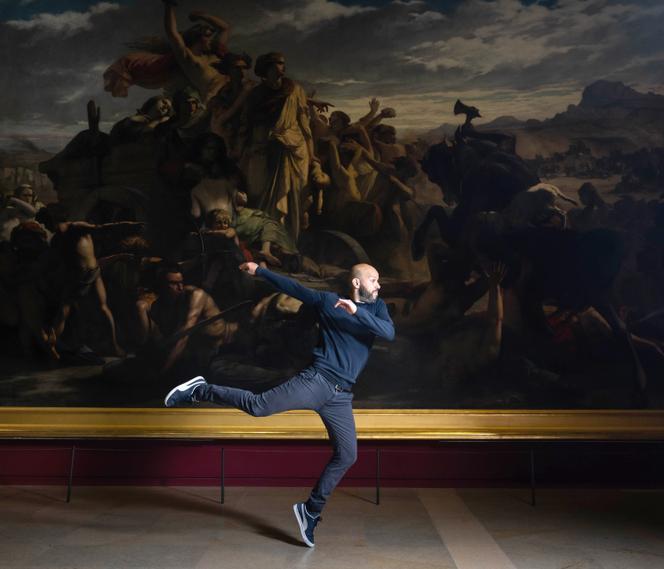 The Musée d'Orsay is getting ready for the Cultural Olympiad and the Olympic Games. Nine months before the deadline, the Parisian institution is launching into the race for "art and sport" events which are on the verge of becoming the seasonal theme for many venues and events. "We are going to be at the heart of the system with the construction of a stadium at Place de la Concorde which will host basketball, skateboarding and breaking, recalls Antonine Fulla, director of cultural programming and auditoriums at the Musée d'Orsay. The opening ceremony on the Seine will p in front of our house. It seemed obvious to us to participate in our own way. »
With breaking, an acrobatic hip-hop style for the first time at the Olympic Games, the entire urban dance scene is benefiting from a media boost. Until June 22, a series of shows and strolls will punctuate the exhibitions. Saturday November 11 and Sunday November 12, star choreographer Mourad Merzouki, whose Kalypso festival occurs until December 23 in twenty-three cities in Ile-de-France, taking over different spaces.
"This is the first time for Mourad that we are doing, as they say, an "open museum", by offering him all the possible places to explore his journey, specifies Antonine Fulla. Between 2 p.m. and 6 p.m., our 13,000 visitors expected on average per day will be able to enjoy choreographic pastilles scattered throughout the museum, depending on their mood. »
Flight of bodies between stage and ring
Of the large nave, imposing and majestic, where a cable and elastic bands were installed for aerial sequences of the room Vertikalat the Festival Hall, gleaming with its crystal chandeliers (which you can exceptionally enter to see the baroque Foliaping through the Fumoir with its square of tables conducive to free improvisations, ten places will serve as a setting for around ten extracts from five shows by Merzouki. "These are, in a way, unique scenographies that we must live up to, and whose dance can bring a new reading"he comments.
In front of the monumental and always astonishing painting of Gustave Courbet The Spring Rut. Deer fight, Merzouki inlays a compact block of Boxing Boxing, created in 2010, as well as on the immense model of the Paris Opera district, installed at the back of the nave. The transparent gl floor transforms into an astonishing and dizzying natural base for a flight of bodies between stage and ring. As a child, at the age of 7, the dancer and choreographer born in Saint-Priest (Rhône) was first introduced to martial arts, then to circus techniques, before discovering hip-hop three years later .
You have 40% of this article left to read. The rest is reserved for subscribers.