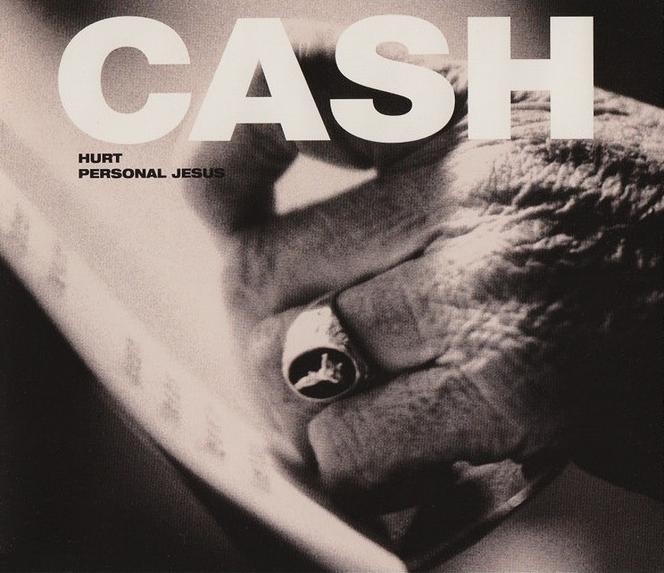 One song can sometimes hide another. According to its interpreter, the meaning of the lyrics can take a different path, another dimension. This is undeniably the case of hurta track composed by Trent Reznor of the American industrial rock band Nine Inch Nails (NIN), covered by the monument of country, Johnny Cash.
The original version of the title, released in 1994 on the album The Downward Spiral, of NIN, differs first of all by its duration of more than six minutes, against four for that of "Man in black". The song's minimalist intro, wrapped in the breath of a blizzard and the sounds of machinery, plunges the listener into an urban, cold and desperate atmosphere, before the tension rises and the voice explodes in pain, until a smashing finale of guitar feedback. The text of Reznor, then 30 years old, evokes in a personal way his fight against his demons, depression and .
In March 2003, Johnny Cash released Hurts, which will be his very last single before his death in September of the same year. The cover appears on the fourth volume of the series American Recordings, tightly orchestrated by producer Rick Rubin. Since the 1990s, the Californian musical guru has spectacularly put the man of ring of fire, thanks to a fine selection of rock songs (Nick Cave, U2, Depeche Mode, Soundgarden…) revisited on acoustic guitar. Rubin, recognized for his musical eclecticism, establishes a list of songs that he suggests to Cash before entering the studio.
shadowy stamp
Among the fifteen titles is hurt. The veteran singer is hardly enthusiastic about this choice, but his producer insists. To convince him, Rubin evokes the lyrics: "I tried to choose songs that had a lyrical meaning, for the way his voice sounded"he confided to the magazine RollingStone.
It must be said that at this time the state of health of Cash declines. He himself is particularly worried about his voice, which is getting weaker and weaker. But its grave and dark timbre has retained its brilliance. The folk guitar accompaniment is sober, some refined arpeggios, a piano appears for the chorus. Nothing very extraordinary, and yet, the thrill takes us when the voice takes on tremolos: "What have I become? My sweetest friend. Everyone I know goes away. In the end » ("What have I become? My so sweet friend, everyone I knew is gone, in the end"). The words of a young man struggling against his addictions are transformed into moving testimony from a septuagenarian knowing that he is at the end of his life, looking back on his past mistakes and his empire of loneliness.
You have 14.92% of this article left to read. The following is for subscribers only.