"With regrets, we are not moving forward", positive Cyril Baille at the end of the Tournament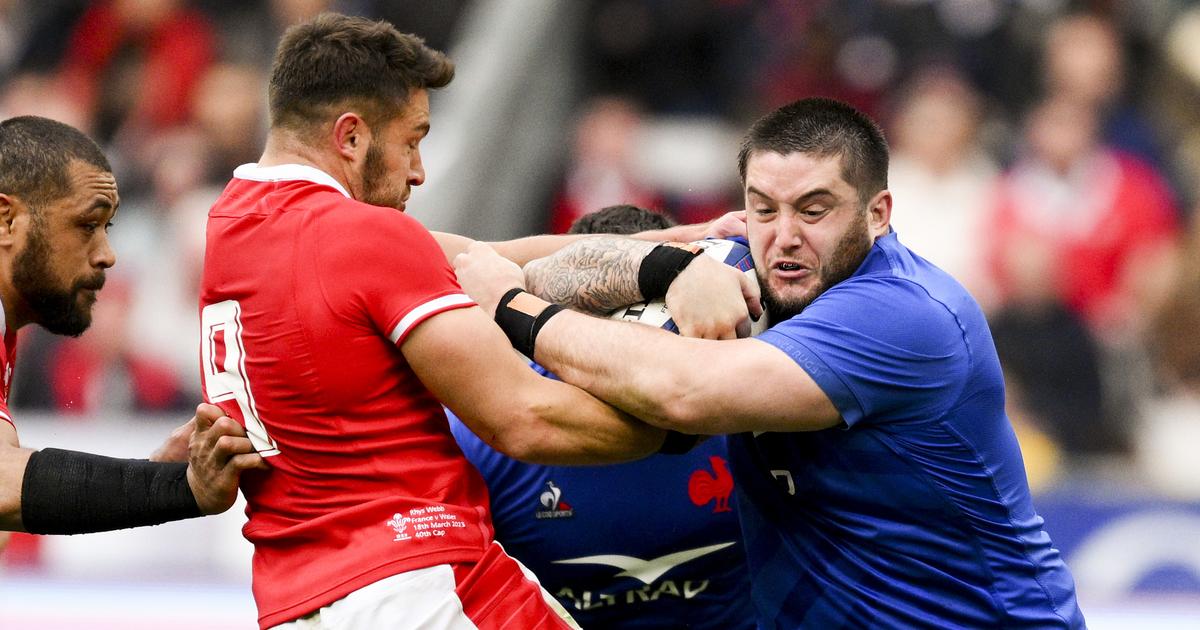 The left pillar of the XV of France underlines that the Blues will have learned during this Six Nations, concluded in second place after losing in Ireland.
Victory against the Welsh
"We had this game against Ireland hanging around (in our heads), I think we had a big game today (Saturday). Offensively, it was very good. Afterwards, it is sure that defensively, on one or two tries, there are things to review. But I think the match is complete."
A crazy scenario
"I have the impression that currently the matches are a bit crazy. What is certain is that we had fun on the field. We were also happy to return to the Stade de France. It was a very committed match, we saw that Wales came back strong in the last 20 minutes. We had to tighten up and do our best to keep the score.
Read alsoThe notes of the Blues after France-Wales: Dupont and Ntamack as bosses, intractable Cros
A beautiful tournament despite everything?
"Of course it remains a beautiful tournament. But especially at the level of the balance sheet. If we take stock of the past 18 matches, we have won 17. Sometimes, we forget it a little quickly… We must also say to ourselves that we have a big margin for improvement. We always continue to learn. As I said after the game in Ireland, it's part of the apprenticeship but we were able to raise our heads by stringing together three victories. We have to remember that too."



Defeats, sometimes you have to take them as victories. Because it makes you grow and it takes you forward

Cyril Baille
Any regrets about this Tournament?
"With regrets, we are not moving forward. You just have to learn, it's true that defeats, sometimes you have to take them as victories. Because it makes you grow and it makes you move forward. We will have to use this Tournament. We know that we had to get up after this defeat in Ireland, that's what we did.
The lessons of the defeat in Ireland
"After a defeat, you analyze things even more, there is a lot of disappointment. We wanted to, that's for sure. But we quickly got back to work. In the same way as if we had won in Ireland. But we didn't sink our heads. I think this defeat made us grow, like all the victories we have had so far.
Read alsoSix nations: in video, the five tries of the XV of France against the Welsh
Too demanding with the Blues?
"We can never be too demanding. But it is true that, sometimes, we forget certain things. It's good to remember that. (…) We are going to prepare hard for this World Cup. We know that we will have the public who will push hard behind us. We really want to make them proud. With this group, we have known each other for four years. We want to experience something grand. We will prepare accordingly."
The progress of the Blues for 3 years
"Things move very quickly. When you're there, you don't have that impression. The Tournament is already over… We must take advantage of these moments. There is this World Cup, we know it will happen very quickly. Sometimes you have to sit down and take the pleasure where it is.