With "Super Terram", urban art explodes in Paris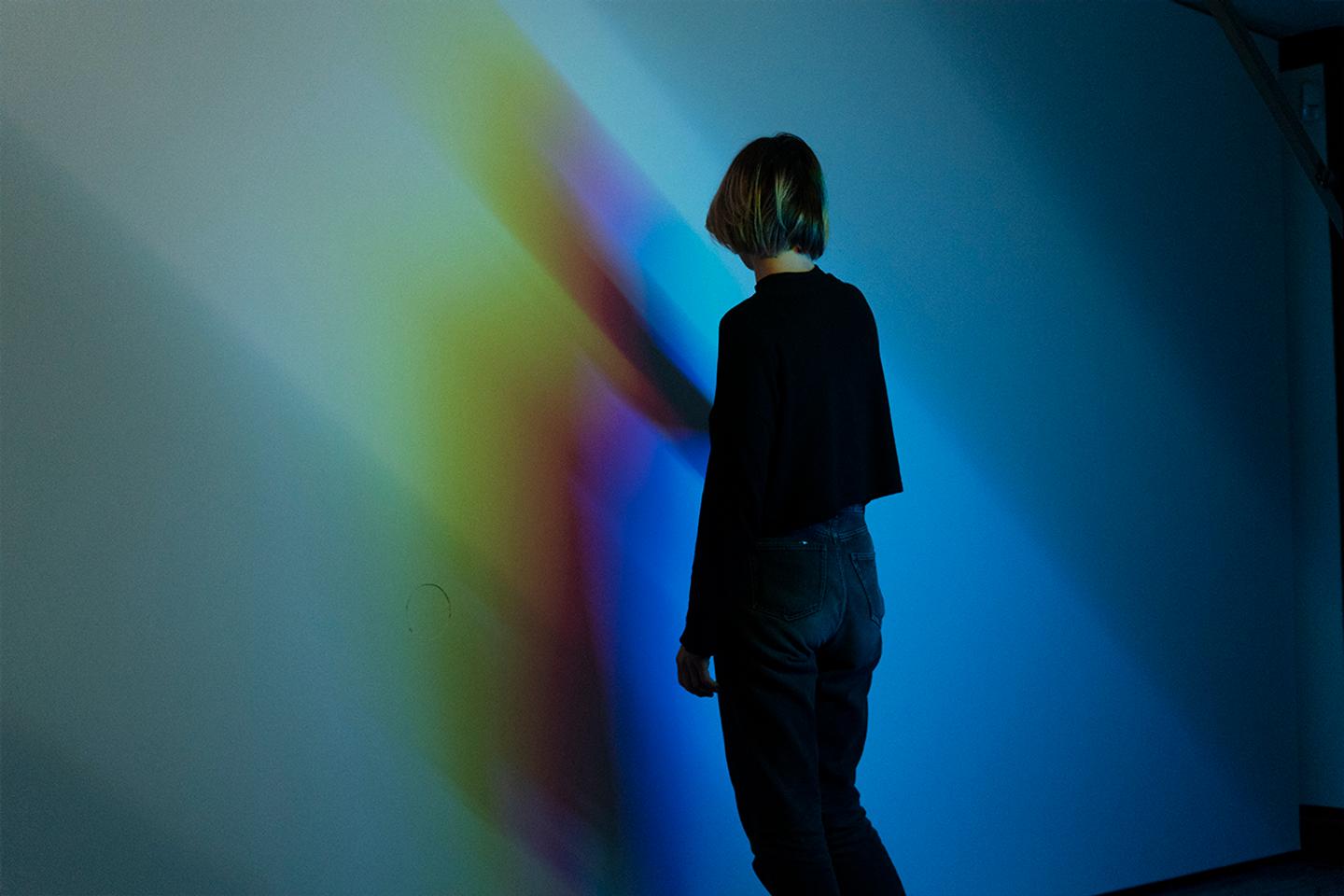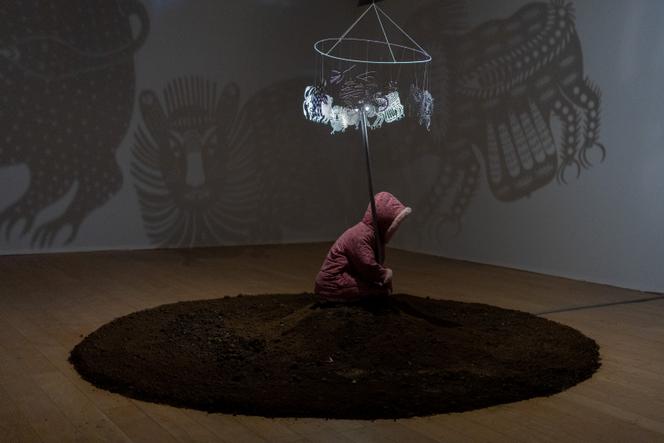 On the cobblestones, the earth. The "Super Terram" exhibition is first of all some 40 tons of soil dumped into a building at 11e district of Paris, the Espace Voltaire, a third place piloted for more than two years by the transitional urban planning cooperative Plateau Urbain. The event, which lasts only one month, comes to close the partnership with the landowner and the cultural and social programming of this space. This is an initiative led by the Desperados Foundation for Urban Art, which invited the young artist Gaël Lefeuvre to invest the 3,000 square meters of the building. For this project, he has surrounded himself with eleven international artists from the urban art scene, and his proposal stands out for its originality in a Parisian landscape where street art exhibitions are multiplying, surfing on a flashy event vogue. the eye rarely very interesting.
"Super Terram", which literally means "above ground" in Latin, immerses us in a wandering in the image of city life disconnected from nature. Although the exhibition mainly brings together artists from the world of graffiti, and more broadly artists whose raw material is the city, no wall is graffitied here, no space is painted from floor to ceiling. We enter a suspended, timeless world, as we would enter a cave.
In the preamble, we are welcomed by a white clown on a screen, a kind of philosophical tramp who invites in a weary tone, facing the camera, the spectators to "not to lose their soul". We enter a "digression", he warns. A philosophical journey across the three levels of the building. "Memory, human subconscious, it's a path where envy leads in man… It ends in war"warns Gaël Lefeuvre, who orchestrated all the productions on site, where the artists were in residence for a month.
Cosmic vision
On the way, we zigzag in the middle of an installation by the experimental collective Cela. On the floor, tubs filled with water and mirrors shake. There are projected vintage slides, floating and ghostly images that are reflected everywhere on the ceiling. From the vagueness of these personal memories that have become anonymous emanates a sort of collective memory of the 1970s and 1980s.
From darkness to light, we cross a second device of the collective, assimilated more to digital arts than to urban arts, with their half-technological, half-tinkered installations which, always, have a contextual approach and question our perception of real. Here, the passage of visitors in a corridor diffracts the light by cutting out the shadows, echoing Plato's allegory of the cave.
You have 53.94% of this article left to read. The following is for subscribers only.