With the Arc-en-ciel cleaning group, labor law sees all the colors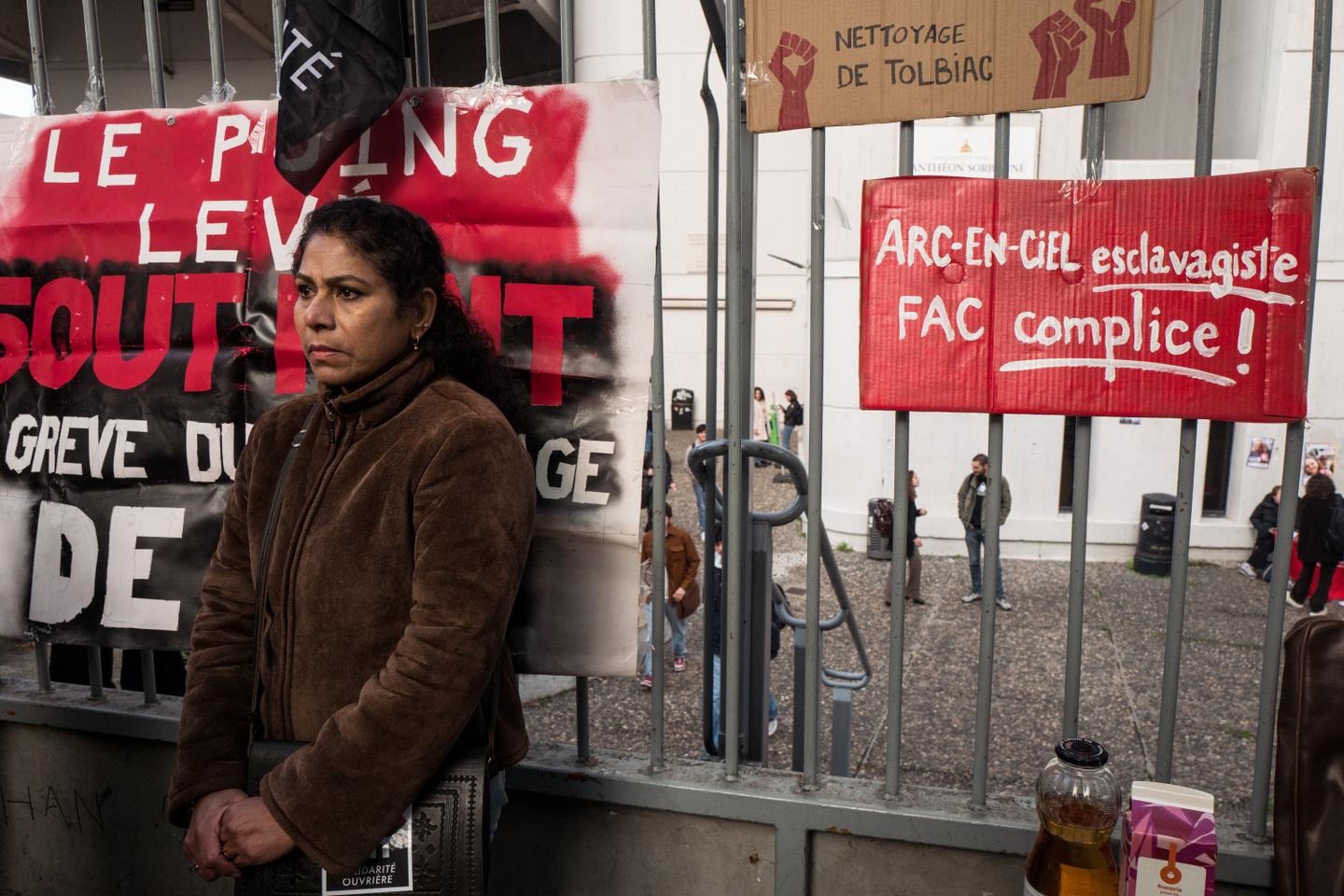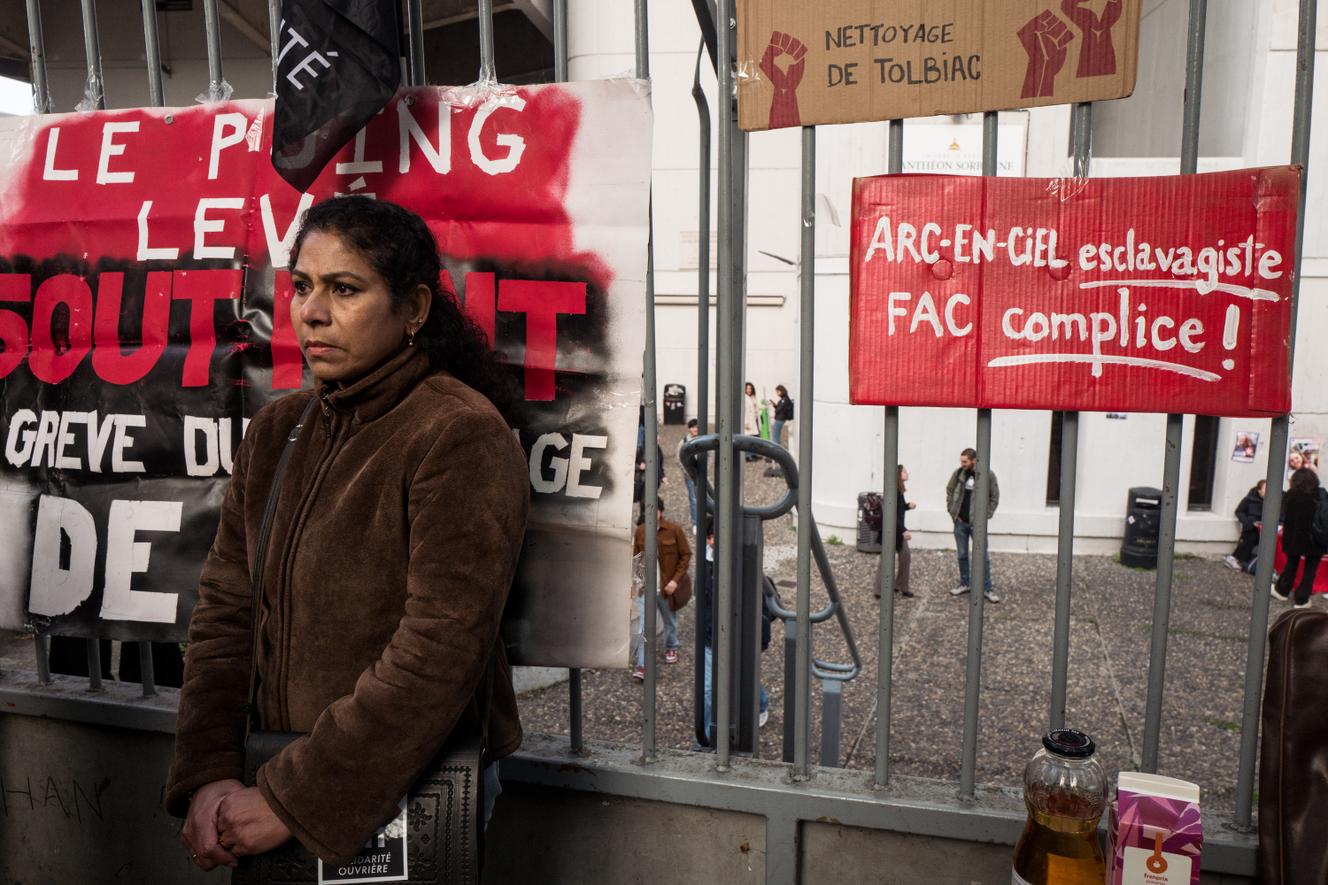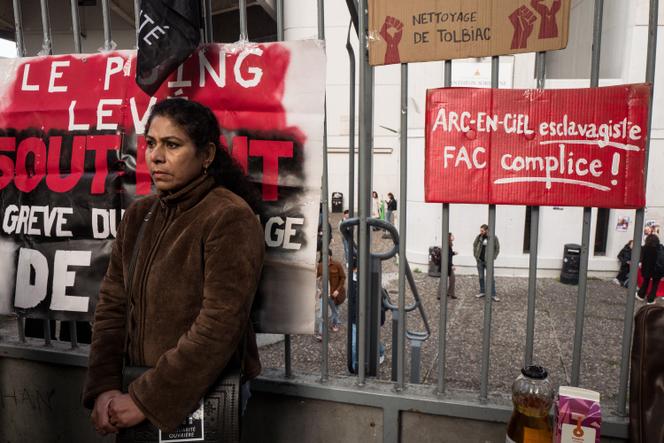 The night is still black on this mid-November morning. Street lamps illuminate deserted streets. Or almost. Behind the town hall of Puteaux (Hauts-de-Seine), resound the bursts of voices of the men and women of cleaning of the municipal buildings. Usually, at 6 am, their day has already started. But they have been on strike for four days already. Because Arc-en-ciel Ile-de-France west 2, the subcontractor who employs them, is a week behind on the payment of their salaries.
"Work is not free! »launches a woman. "It's at least the third time it's happened this year. Suddenly they were hacked, suddenly it's a computer problem… There's always a good reason! But each transfer rejected on my account costs me 20 euros! »worries an employee. "In addition, there are always missing hours in the payslip"laments another. "And some are working less than the minimum allowed ! », adds his neighbor. They are about forty men and women, most of them immigrants.
A few kilometers away, another picket on the Pierre-Mendès-France site of the Paris-I university, also called Tolbiac. Cleaning agents with the same profile. Working for Arc-en-ciel Environnement, another subsidiary of the same group, as part of a public contract awarded by the university.
No salary paid either. Overtime would also be missing on the payslips (we speak of "additional" hours when the employee works part-time), there too we would extend fixed-term contracts without signing a contract. It was the dismissal for "serious misconduct" of Sivamohana, a 59-year-old supervisor, on October 28, which decided them to stop working. Employed on the site for five years, everything degenerates, according to her, when Arc-en-ciel wins the contract in early 2021.
In the world of cleaning, when a company wins a call for tenders, the collective agreement provides that it takes over the employees of the outgoing company, already present on the site. These workers are thus accustomed to changing employers every three or four years. And to compare practices.
Handrail for Harassment
"Rainbow does a lot of nonsense… slips an employee in Puteaux. The companies we had before were more correct. » In Tolbiac, Sivamohana believes that she has paid for her opposition to a plan to reduce the evening shift (6 p.m. to 10 p.m.) from twelve to nine people.
"For me, it was impossible to do the required work with three less. From there, they kept creating problems, by changing my schedules for example. I finished on Friday at 10 p.m. and had to come back on Saturday at 6 a.m. Not even the legal rest time! » She says she filed a handrail for harassment in July. Rainbow told him at the start of his transfer to another site. Which Sivamohana refused. His dismissal for "serious misconduct" followed.
You have 75.4% of this article left to read. The following is for subscribers only.