with the arrival of Dan Biggar, RC Toulon dreams big again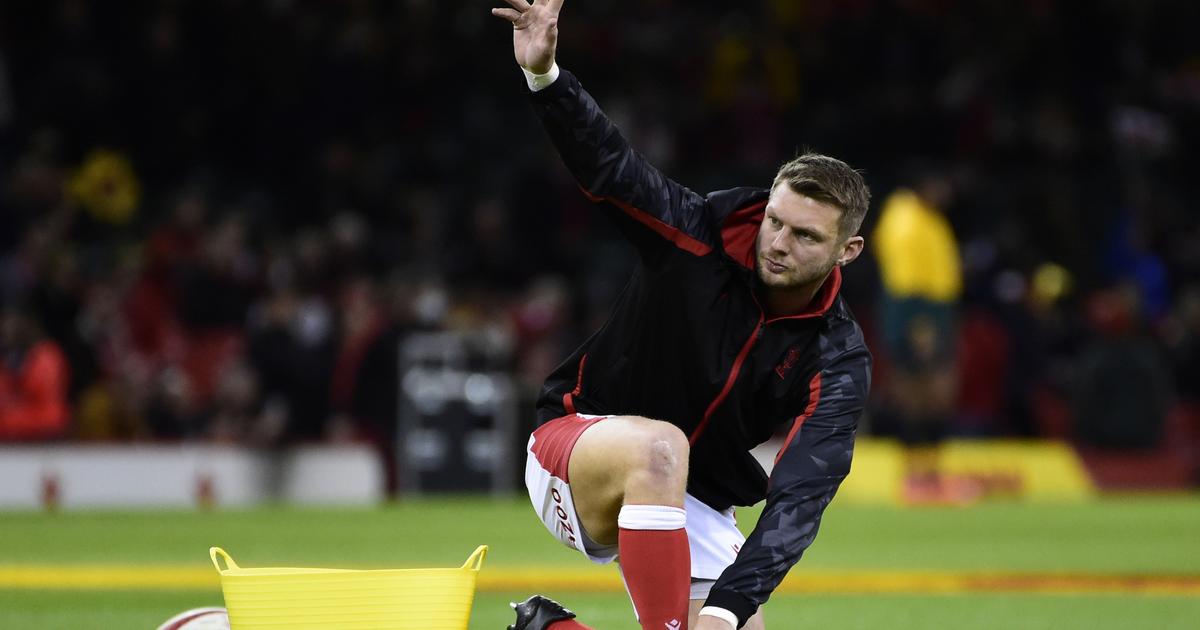 The ambitious opener from Wales, who arrived at La Rade this week, was spared for Sunday evening's shock (9:05 p.m.) against Racing 92. But he will be officially presented to the Var public and quickly operational.
Delayed start. Soon arrived but not yet on deck. Presented to the press this week with great fanfare, Welsh fly-half Dan Biggar (33 years old) will not make his debut with RC Toulon this Sunday (9:05 p.m.) against Racing 92, at the end of the 12th day of the Top 14, but it will be presented to the boiling Var public. The speculations were going well to know if the opener to the 103 selections with the XV of the Leek was going to be thrown into the deep end. His first steps were finally slightly delayed. "He is in the group but we will not take any risks because he is coming back from injury, had explained Var manager Pierre Mignoni before announcing the composition of his team. I'm not worried about his ability to respond after only a week, but we have to watch his recovery in relation to his knee, which is however going very well.»
In the end, the former opening half of Northampton in England will have had a little time to take his marks. This week, the Welshman had mentioned, at a press conference, his arrival in the Var. "My agent informed me that Toulon was looking for an opener for the end of the season. But I had my two-day-old baby in my arms, so I told him it was a bit complicated in the next few seconds, but if he gave me a few days, I could consider it, he confided. And finally, the club contacted me again a few weeks later, explaining to me that if I could free myself quickly that would be cool.»
"Toulon is not an easy choice, I could have chosen easier"
And to thank the leaders of the "Saints" of the Midlands who facilitated his departure during the season: "I was lucky that the leaders at Northampton were great with me. They facilitated the exchanges, where some could have sought to block me. Smiling and relaxed, Biggar even blurted out in French: "I want to be champion of France», adding that he is "very enthusiastic to be able to play for this club where only the best can play. To make the comparison when you are a footballer and Real Madrid or FC Barcelona want you, it is impossible to refuse.
Dan Biggar was unable to play in the Welsh Autumn Test matches due to a knee injury. At the RCT, he arrives in a club which was looking to fill its position as opener (after losing this summer Louis Carbonel and Anthony Belleau) and to support New Zealander Ihaia West, arrived in the offseason from Stade Rochelais, or Mathieu Smaïli, holder at Mayol this Sunday. "Toulon is not an easy choice, I could have chosen easier but I wanted to challenge myself by coming here and fighting for a title at the end of the year", he launched, enthusiastic.
"Halfpenny told me that playing at Mayol was one of the strongest moments you can have in a career"
Before choosing to go to La Rade, Biggar took advice from his compatriot, Fullback Leigh Halpenny, who won the Champions Cup in 2015 with the Var club. "Leigh and his wife told my wife and me the highest of Toulon. They gave us some tips on places to visit, good cafes. Regarding the club, Leigh told me that playing at Mayol was one of the strongest moments you can experience in a career. And apart from Leigh, I tried not to take too many opinions, to form my own opinion. I did not want to be spoiled before arriving, in order to live my own experience.
With the arrival of Dan Biggar, Toulon displays its ambitions, enlisting "one of the best openers in the world", in the words of Franck Azéma. With the desire to replay the leading roles, after several seasons in the hard. After two setbacks in Bordeaux-Bègles (27-26) and against Montpellier (16-26), the Rugby Club Toulonnais revived last weekend at Jean-Bouin by dominating the Stade Français Paris (12-17). The Varois are at the gates of the top 6, seventh after eleven days.
And Dan Biggar, from his presentation, did not hide his ambitions: "I think it is quite possible to win the championship this season. We have to be there in May or June, but we can hope for this year and for the next ones as well."While waiting for its first steps, the RCT will have a hard time facing Racing 92, a team in form at the moment which remains on four successes in a row with an average of 40 points scored per game. But Dan Biggar will have to take his troubles patiently before discovering the French championship.