Without Mike, Monaco signs a third success in a row in Vitoria and returns to the top 4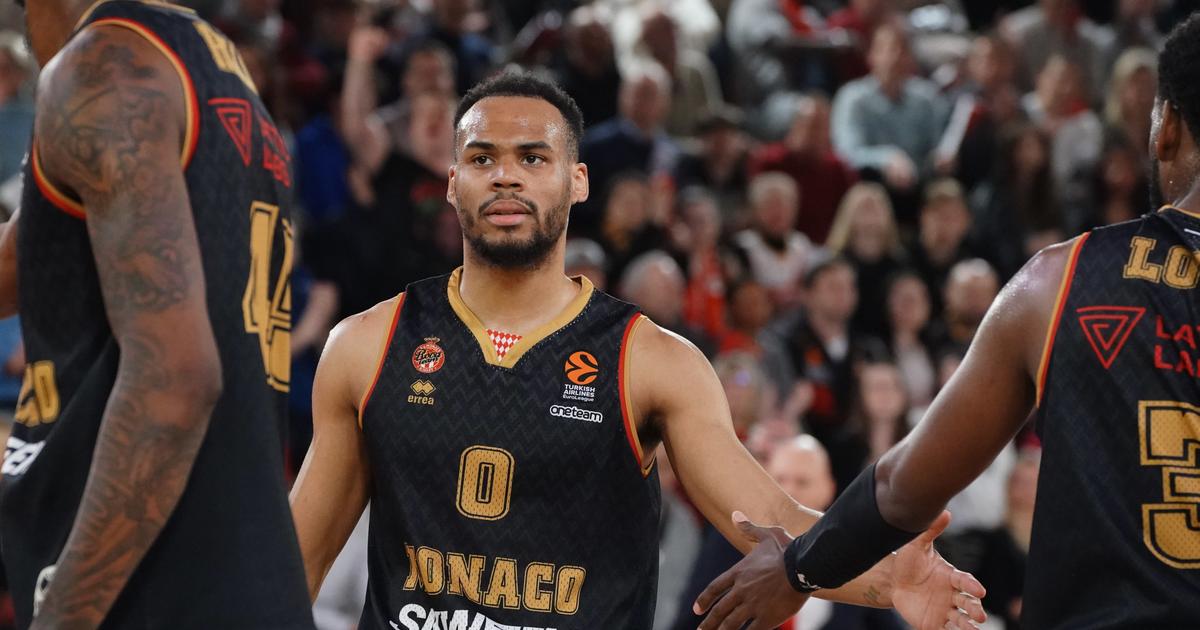 Excellent operation for the Roca Team, which disposed of Vitoria in Spain this Friday, six days before the end of the regular season.
Monaco snatched its third straight Euroleague victory on Friday by winning on the Vitoria floor 102-93, and moved up the rankings to FC Barcelona (18 wins, 10 losses), beaten 81-73 by Fenerbahçe at the start of the season. evening in Istanbul.
Without their superstar Mike James, victim of a sprained index finger in his right hand during the easy victory against Panathinaikos on Wednesday (84-70), the Monegasques were stronger during the exciting and breathtaking end of the match , carried by an Elie Okobo – Jordan Loyd pair in pattern mode (18 and 19 points respectively). Thanks to this success, the Monegasques return to the top 4 of the Euroleague six days before the end of the regular phase, and are thus seriously considering keeping the advantage of the field in the playoffs.
"It's a collective victory, we saw soldiers, we fought until the end. It was a team that we wanted to rule out a little, because they stuck to us quite a bit (in the standings, editor's note). But there are still complicated matches away, so we will have to stay focused", warned the French point guard Elie Okobo after the match.
Monaco thus became the second team of the season to exceed the 100-point mark in this Buesa Arena in Vitoria in the Euroleague… but had nevertheless badly negotiated their start to the match.
Basques on fire
Vitoria, holder of the best Euroleague record at home (11 wins – 2 losses, tied with Maccabi Tel-Aviv), caught fire at three points (6/9 in the first quarter against 1/8 for Monaco), and Chima Moneke and Alpha Diallo, on the other hand, lacked skill on the Monegasque side, before waking up at the end of the match.
But thanks to an iron defense (ten stolen balls in the first two quarters), the Roca Team then managed to limit the address of the Basques behind the arc, and went ahead in the score for the first time in the match. with 3.38 minutes remaining in the second quarter, before containing Joan Penarroya's men in a very rhythmic end to the game. However, Vitoria made life difficult for Okobo's teammates, notably with a pair Markus Howard (20 points) – Darius Thompson (20 points, 12 assists). Despite the defeat, the Basque club, sixth, remains in the running for the playoffs, with a record of 15 wins and 13 losses, like Zalgiris Kaunas (9th).
The next continental meeting for the Monegasques will be Thursday evening (7 p.m.), with the reception of the Virtus Bologna at Gaston-Médecin. But first, Sasa Obradovic's men will travel to Roanne on Sunday at 5:00 p.m. for the 23rd day of the championship.