Xavier Niel invites himself to the capital of the British telecom operator Vodafone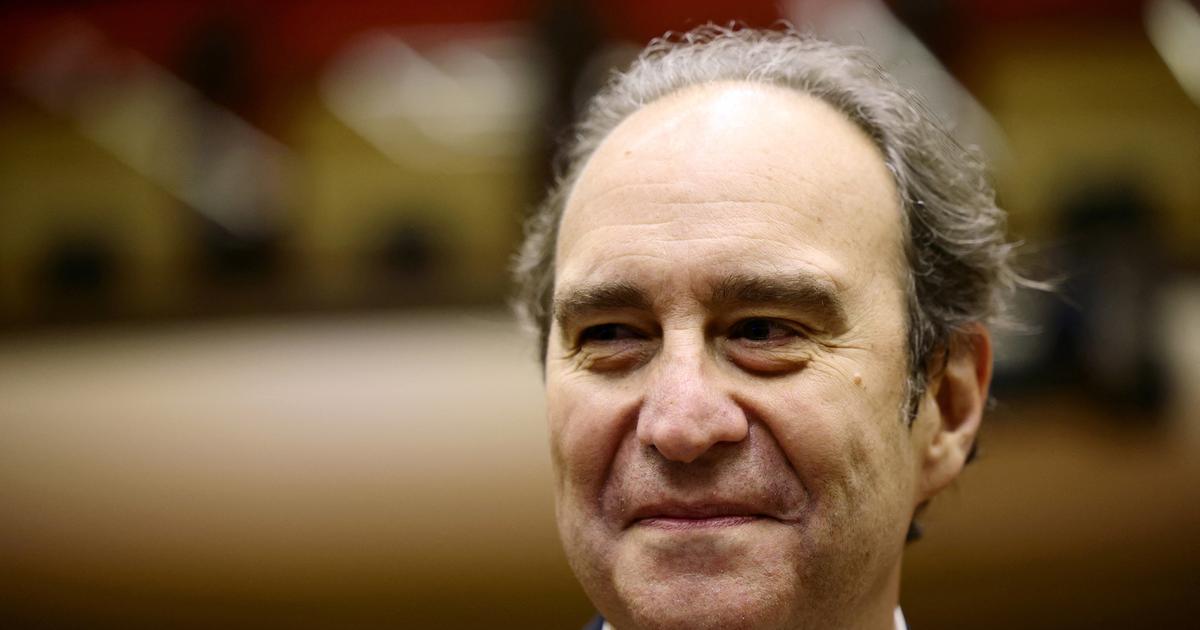 The boss of Free got his hands on around 2.5% of the English group via one of his holding companies, Atlas Investment.
LE FIGARO INFO - Stone by stone, Xavier Niel, the boss and founder of Free continues to build his group internationally. He has just announced a 2.5% stake in the capital of Vodafone. This acquisition of a - small - part of the capital of the British telecom giant was carried out by Atlas Investment, one of Xavier Niel's holding companies. Vodafone is valued at just over 30 billion pounds sterling (34.3 billion euros) on the London Stock Exchange. The amount of the operation therefore amounts to approximately 750 million pounds (859 million euros). The title of Vodafone, jostled its last times jumped 2.11% at the opening to 108.46 pounds.
Double stake
For nearly a year, Iliad has been battling with Vodafone to try to buy out its subsidiary in Italy. Country in which Iliad now has more than 10 million customers. He suffered a stinging refusal last February. Xavier Niel has therefore decided to move up a gear by entering the capital of the parent company. A first step which, even if nothing is confirmed by his entourage, could predict others. In a press release, Atlas specifies that there are "opportunities to accelerate the rationalization of Vodafone's activities and the separation of its infrastructure assets".
The challenge is therefore twofold. By inviting himself to the capital of the British Xavier Niel could therefore influence strategic decisions relating on the one hand to its subsidiaries abroad, including the coveted Italian one. And on the other hand, Vodafone announced last July that it had, in turn, begun a process of selling its mobile network assets (pylons). He sold his pylons in New Zealand to a group of investors for 1.7 billion dollars. Like an activist fund, Xavier Niel could use his new position to influence Vodafone's decisions. The group operates in some twenty countries, in Europe and Africa, with the ambition of breaking out of certain geographies and strengthening itself in others. . At this time, it seems unlikely that Xavier Niel would consider buying Vodafone in its entirety. But in this sector, nothing is ever certain.
Atlas is an investment vehicle wholly owned by NJJ, Xavier Niel's family holding company. The latter already directly or indirectly owns telecom operators in nine countries. Via Iliad, the parent company of Free, it operates in France, Italy and Poland and via its holding company NJJ, in Switzerland and Ireland. It also owns Monaco Telecom, an operator in the Comoros. In Senegal, he first bought the operator Tigo before switching it under the Free brand at the end of 2019. An international expansion patiently led by the French billionaire, who claims 50 million subscribers and more than 10 billion euros of turnover.
Bouygues Telecom marginalized
With Vodafone, Xavier Niel joins Patrick Drahi, the owner of Altice/SFR in the United Kingdom. The owner of SFR holds 18% of the capital of the incumbent operator BT. British telecoms are in turn facing the challenge of deploying fiber, an area in which France can boast of being the most advanced country in Europe, despite the difficulties occasionally encountered by individual subscribers.
This operation marginalizes Bouygues Telecom a little more on the chessboard of French telecoms. It is the only operator to be present in only one country, France, even if its parent company, Bouygues, has a very large international footprint. Martin Bouygues has explained on several occasions that he does not believe in the synergies linked to the international development of a telecom operator. Far from the strategy adopted by Orange, which has developed both in Europe and Africa, by Altice, which is present in Portugal, the United States, Israel and the United Kingdom via its stake in Vodafone and by Xavier Niel.
SEE ALSO - Xavier Niel fired by the employees of La Provence