Yann Moix pulverizes the deputy of La France insoumise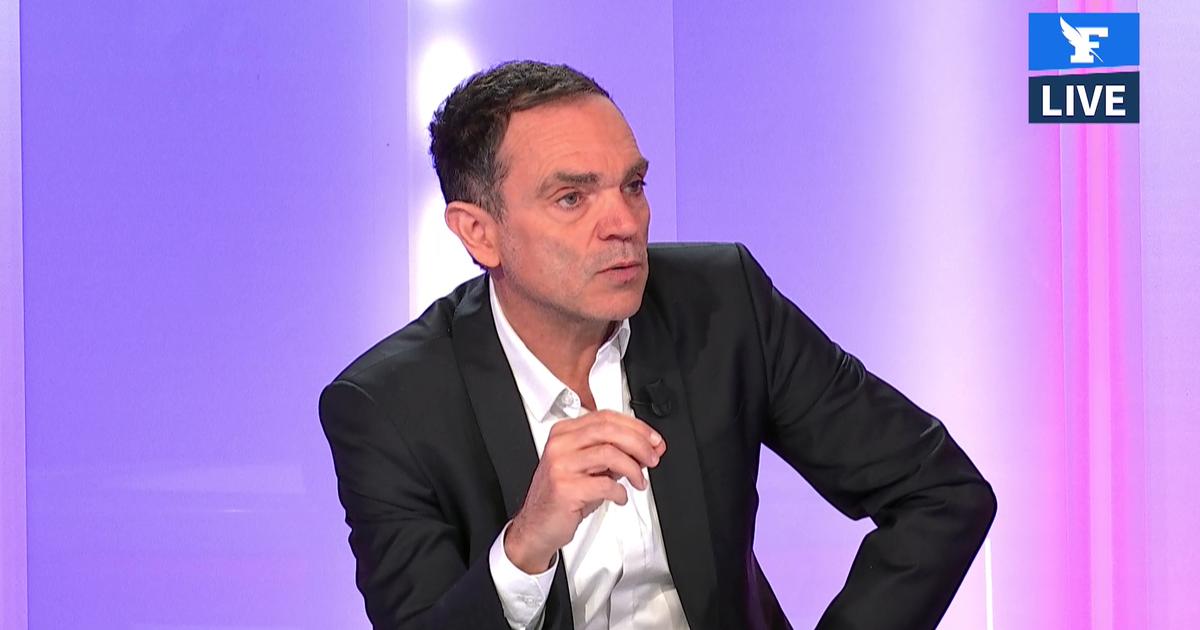 FIGARO LIVE – The writer hosts "La libre antenne" every Friday, Saturday and Sunday at 11:30 p.m., on Europe 1. Guest of "Buzz TV", he takes the opportunity to speak about the altercation that broke out between the host of "Touche not at my post!" and the young elected leftist.
TV MAGAZINE. In "The free antenna", the French discover an understanding and empathetic Yann Moix, far from the one who fired live ammunition in "We are not lying" on France 2. Have you changed?
Yann Moix. – Not at all, I also shoot live ammunition on this show when I interact with listeners who annoy me. And they take it very well! People do not simply ask to be heard, but to be listened to. When a grandmother tells me that her granddaughters don't want to see her anymore, I don't hesitate to tell her: "I understand why. You can't stop talking about yourself! I congratulate myself on not being your grandson, you are unbearable, Madam! After a short moment of silence, she told me that I was right. I'm not a psychologist, I'm like them: I feel bad about myself, I doubt and I have problems so we strike up a dialogue. I'm very happy to do this on Europe 1 because it's a radio station I've been listening to since I was a teenager.
Read alsoTensions between Moix and Dechavanne, exit from Mélenchon … What to remember from the premiere of Léa Salamé's new show
With all these heavy testimonials, don't you feel like you're sacrificing your Saturday nights?
No, they are finally interesting! I have a lot of fun embodying this meeting because there is a real bond with my team and the public. We allow ourselves to shoot our show live from a church, or even on rooftops. We offer completely absurd games. And then, I try to create a kind of community by hearing from certain listeners. For example, almost every week I telephone Rodolphe, who wants to commit suicide, to find out where he is. I also remind Lou, who doesn't dare take the plunge because she's in love with a colleague of hers.
Why should listeners come and tell you their problems?
I don't walk on eggshells. I have a suicidal side and I'm not afraid of the consequences. I make the show with my faults: my impatience, my character, my bad faith. Sometimes I go on air in a bad mood and you can hear it. I don't cheat! And if people confide in me, it's because they know that I'm going to talk to them like a distant friend, but telling them things directly.
"In "TPMP," Louis Boyard advertised the three neurons that inhabit it. »

Yann Moix, guest of "Buzz TV".
In 2020, you joined the talk show "Balance ton post!" on C8. You have crossed paths with Louis Boyard, now deputy of "La France Insoumise". He violently clashed with Cyril Hanouna in "Touche pas à mon poste!". Which side do you support?
Louis Boyard is not a very brilliant, very deep and very cultured person. Although he's not at all unsympathetic, he's not very smart. The dishonesty in this story is to go on a show with an old status of columnist mixed with a new status of deputy, and to be surprised in real time that we are spoken to like that on a TV set. Coming for the first time as a deputy of the Republic in front of Cyril, who made Louis Boyard eat when he was scavenging, I don't find that very good. […] Unfortunately for him, he does not have the intellectual build, and he will never have it… He thinks he has eloquence. Alas, poor Louis Boyard is nothing but demagoguery. He is not someone who, outside of his Warholian quarter of an hour, will do anything to change things. I who fight a lot for migrants, we see that he has nothing to do with their fate. He has come to advertise for the three neurons which inhabit it, and which will still inhabit it for the few years when the dust it scatters will make a little pixie powder in the hemicycle where it has not much to do until he has a tie.
Read alsoHanouna / Boyard case on C8: Arcom opens the way to a sanction procedure
Cyril Hanouna apologized for the insults he uttered against Louis Boyard…
He shouldn't have apologized. He does what he wants. We go to a show called "Touche pas à mon poste" and we know exactly how Cyril works.
Are you going to follow the FIFA World Cup in Qatar?
I really like this sport, it allows rednecks to beat themselves up in stadiums rather than in the street. I have a lot of respect for champions, because it requires tenacity, strength of mind and exceptional qualities. Whatever the sport, being a champion commands respect. I have a lot less for football fans!
"99.9% of football fans are rednecks"

Yann Moix, guest of "Buzz TV".
Do you sincerely think that all football fans are rednecks?
No, only 99.9%, I assure you. In 1998, I went to watch football matches on giant screens because there was just the sound of the ball. There was no Thierry Roland who defiled our ears with his bullshit… Afterwards, 0.1% is still huge since there are billions of supporters who are interested in football. Do you frankly find that we live in an intelligent, shrewd world, quick to nuance, capable of reflection and reasoning? If so, I pity you because the years to come are going to be hard to bear. I don't have any kind of optimism about human beings in the next fifty years.