Yannick Alléno moved in "C to you" by evoking the tragic death of his son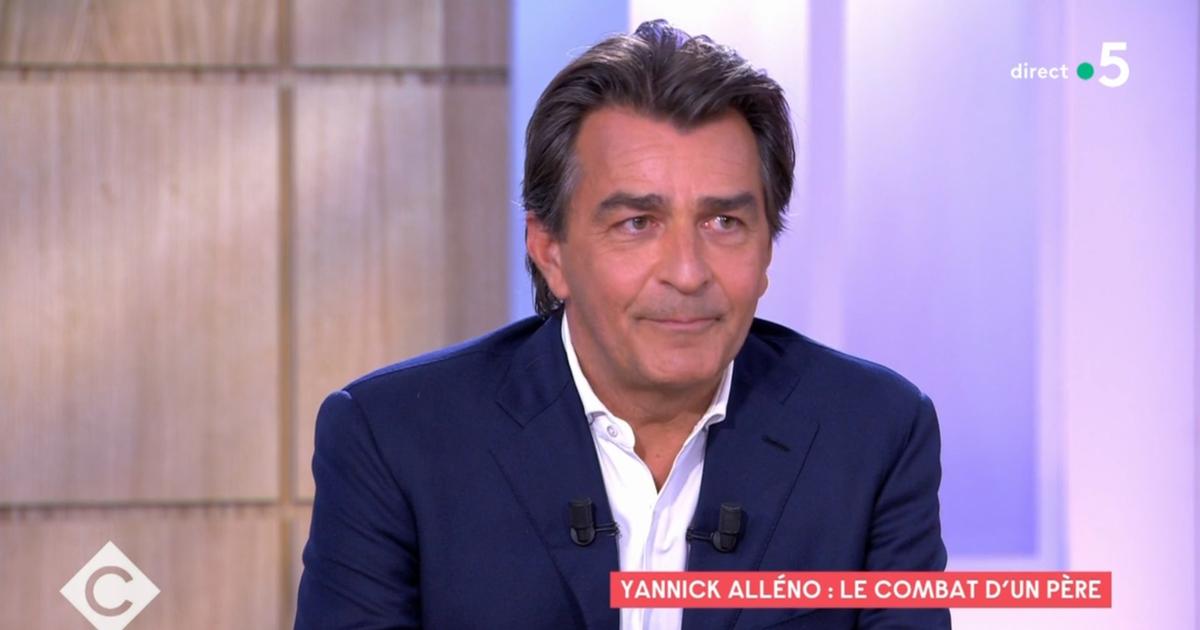 VIDEO - Guest of the France 5 talk show, the multi-star chef could not contain his emotion when he remembered the hours that followed the fatal accident of his son Antoine.
four months ago, Antoine Alleno was the victim of a driver. On the handlebars of his scooter, the 24-year-old young man, stopped at a red light, was mowed down by a stolen car driven by a drunken man without a license. A death that aroused a wave of emotions in the world of gastronomy but not only. Since then, his father, the multi-starred chef Yannick Alléno has been fighting for "all the children who disappear in tragic conditions".
Read alsoThe offender suspected of the death of Antoine Alléno indicted and imprisoned
Thus, on Tuesday, he launched with his ex-wife and their son the association Antoine Alléno whose mission is to prevent acts of violence of which the under 25s can be victims and to support their families. Together, they attended, the same day, a ceremony in his memory during which the alley of Beaupassage in the 7th arrondissement of Paris, address of his restaurant, was renamed in his name.
Guest Wednesday from "C to you" on France 5, Yannick Alléno returned to this drama and his fight. "I will try to take advantage of my notoriety so that we finally realize that these kids are the future of our country and we stop them when they are flying away", he began. But a few minutes later, the chef was overwhelmed with emotion.
"I think he would have liked us to wear that, very high"added Yannick Alléno unable to continue his sentence. "I am sorry"he apologized, smiling at the facilitator before returning to the hours that followed the accident. "It's awful. The nothingness after the accident, if we can even speak of an accident, is terrible. I discovered a world that I did not know, of inhumanization in fact of the course of the medico-legal institute where we see our child behind glass. In the evening, they drove us to the Hôtel-Dieu in a rather gloomy room, we were handed a small piece of paper with a telephone number to go, if we wished, to consult a psychologist.he said.
An experience that motivated him to create this association. "Today, we must act on this, try to give the victims' families a voice, to tell them that they are no longer alone and that we will be there to carry their voices."