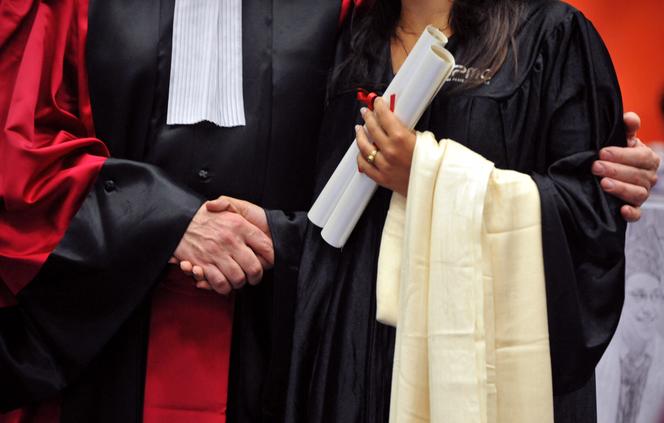 Women are increasingly qualified but inequalities at work are still strong, from the first years of working life. This is what sociologist Dominique Epiphane and economist Vanessa Di Paola observe in an article from the Center for Studies and Research on Qualifications (Céreq) published in July and based on data from the Generation 2017 surveywhich surveyed 30,000 young people three years after leaving the school system in 2020.
In an interview given to WorldDominique Epiphane, researcher at Céreq, recalls that, despite public policies in recent years, the gaps between women and men at the start of their professional lives remain, or even widen, on certain points, such as access to a executive status or salary.
The previous Generation survey examined the situation of young people leaving the school system in 2010. What changes have you noted in seven years?
Young women are still more qualified than men: half of women have a higher education diploma, compared to 40% of men. In the Generation 2010 survey, they were 44% and 35% respectively. But inequalities in the labor market – from access to employment to salary levels – are not reducing.
Young women continue to experience double segregation: horizontal, that is to say they do not follow the same training, do not do the same jobs as men; and vertical, they do not access the same positions and therefore the same salaries. An example: 21% of young men are executives, compared to 18% of young women. A gap of three points which is in reality underestimated: as women are more qualified, they should be more numerous than men in this category. The median salary for young female executives is 2,370 euros, compared to 2,500 for young men.
The young people of 2010 entered the market in the midst of an economic crisis, unlike those of 2017 who benefited from more favorable conditions until the Covid-19 pandemic. However, the results should have improved…
During periods of recession, the gaps tend to narrow, with many men working in the industrial sector, which is very vulnerable to crises. But as soon as the situation improves, inequalities start to rise again. Women are unable to do well because more of them work in low-valued sectors. In seven years, not only have many gaps been maintained, but some have even widened, such as the salary advantage of men, their greater access to the managerial category and their low proportion in low-skilled professions.
You have 54.69% of this article left to read. The rest is reserved for subscribers.