"Zolotaya Korona" explained the refusal of transfers from cards of sub-sanctioned banks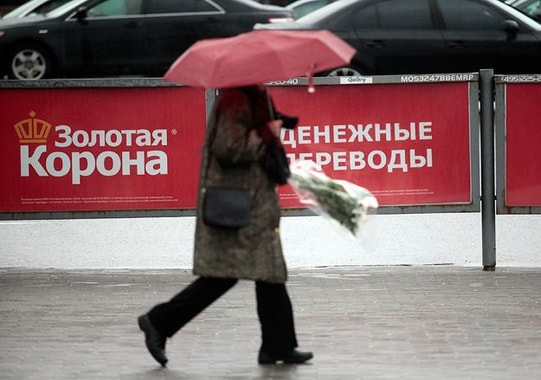 Users of the Zolotaya Korona money transfer service had problems with transfers from bank cards that fell under the restrictions of Western countries, the service explained the refusal to conduct operations as a risk of violating the sanctions regime, writes RBC with reference to the Zolotaya Korona press service.
Users of the service, as the publication clarifies, were unable to make transfers from Tinkoff, Sberbank and Alfa-Bank cards, which are under sanctions.
"When making cross-border transfers, we are forced to be guided by the requirements of partners that pay transfers directly in other countries, settlement banks and our own compliance division, which boil down to unwillingness to carry out operations in violation of the sanctions regimes of third countries," the press service said in a statement.
On February 24, the US expanded the sanctions list of Russian banks to include 11 entities. MKB, MTS Bank, Uralsib, Ural Bank for Reconstruction and Development (UBRD), St. Petersburg, Zenit, Metallinvestbank, SDM Bank, Lanta Bank, Novosibirsk Bank Levoberezhny, Primorsky Bank were subject to restrictions "Primorye".
The next day, the EU also imposed sanctions against Tinkoff Bank, Alfa Bank and Rosbank. The Alfa-Bank application has not been available in the App Store since April 2022, when the credit institution came under US sanctions. For the same reason, in December last year, the Rosbank application was removed from the store. On March 3, Tinkoff announced the suspension of foreign currency transfers to Georgia due to problems with the correspondent bank.